Alfonso Brescia's Mondo Documentary on Sexual Perversions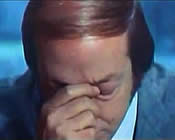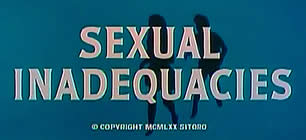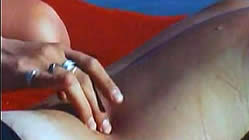 Original Italian Title: INADEGQUENZA SESSUALE
also known as: NEL LABIRINTO DEL SESSO [Labyrinth of Sex] and SESSO [Sex]
director: Alfonso Brescia
starring Orchidea de Santis · Franco Ressel · Susy Andersen · Maria Pia Conte · Ugo Boccaletti · Gioia Desideri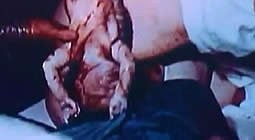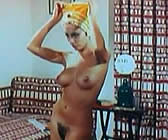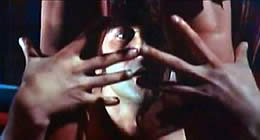 Professor Emilio Servadio is the host for Alfonso Brescia's mondo film, a collection of sequences which paint sex as a depressing and nasty pastime. Witness a nymphomaniac take a cold shower to calm herself down before surrendering to her base impulses and, then, venturing to a movie theater to pick up some man, plus a pervert flashing a schoolgirl, a freaky fetishist who creates the 'ideal woman' from mannequins, a young girl who sees her mother beaten and becomes a murderess, another child locked in a closet who becomes a whip-loving masochist, plus lots more.
This is a particularly deceptive 'documentary' that starts with the graphic birth of a baby (upper left photo) and then spirals into a series of vignettes designed to condemn the very behavior that it exploits. Of course, the vast majority of segments are not real, rather scenes lifted from obscure movies. But a few were shot by director Alfonso Brescia, featuring [then unknown] actors and actresses. For example, the pervert who makes love to his mannequin is actor Franco Ressel who made SINS OF MADAME BOVARY later the same year. Interesting, one of his costars in that movie was Maria Pia Conte who also shows up in this project. Susy Andersen had just made the Zombie/Peplum WAR OF THE ZOMBIES and Orchidea de Santis would costar with Paul Naschy in SEVEN MURDERS FOR SCOTLAND YARD a few years later.
This whole thing was unapologetically strung together by genre filmmaker Brescia (usually operating under his pseudonym Al Bradley). In his defense, it was an early project and he had not yet hit his stride as a filmmaker. But, frankly, Mr Brescia had a career that vacillated wildly between quality and crap. He made some remarkably good thrillers [NUDE GIRL FOUND DEAD IN THE PARK and HOMICIDE IN A BLUE LIGHT], entertaining erotica [SWEET TEEN] and cult actioners [BATTLE OF THE AMAZONS] but he also helmed some of the worst SciFi ever produced [SEVEN GOLD MEN IN SPACE] and mindnumbing blaxploitation [MIAMI COPS]. Mr Brescia died from heart failure at age 71 in June of 2001 after directing 60+ films.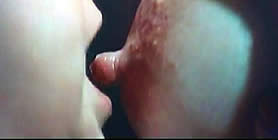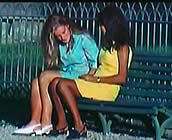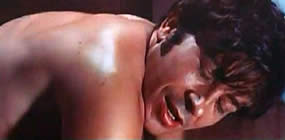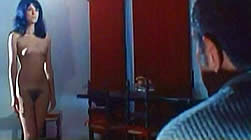 An Italian film in English language; widescreen format, uncut (87 min.), DVD encoded for ALL REGION NTSC, playable on any American machine. Extras include selected theatrical trailers.