Valentine Demy in Leonard Mann's Final Film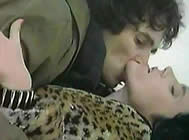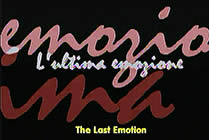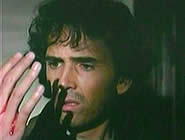 Original Italian Title: L'ULTIMA EMOZIONE [The Last Emotion]

director: Ricardo Sesani
starring Leonard Mann · Valentine Demy · Ricky Bortolotti · Emy Valentino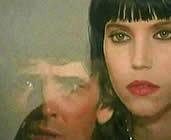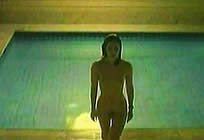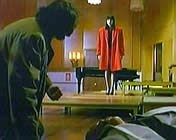 Based on an intelligent yet quirky script by Mario Bianchi (the director of 85+ cult movies including VIOLENT CITY [Provincia Violenta]), this mega-rare erotic thriller tells the story of a concert pianist named George Valli who gets trapped in a dangerous web after mysterious woman Chiara involves him in a murder. The shear vibrancy of this film is instantly reminiscent of David Lynch's neo-noir Blue Velvet [which was a big hit in Italy, 1987]. This movie also shares some of the same trippiness as that film while managing to whisk the audience into a very dark place despite the beautiful Lombardia Italy landscape.
Born Marisa Parra in 1963, she was a bodybuilding model who changed her name to 'Valentine Demy' [inspired by the erotic comic character VALENTINA created by Guido Crepax] after being discovered by Joe D'Amato and Mario Gariazzo in 1988. After her debut film INTRIGUE OF LOVE she made D'Amato's HOT VOODOO AFTERNOON. Those productions led her to this project, a more demanding role, that set the stage for her work with Lorenzo Onorati (ROSE BLU LIGHT and FEMME). Eventually, as she aged, the parts became less desirable. After finding herself in a relatively inconsequential role for Frank Di Niro's LOLITA FOREVER, Valentine Demy decided to delve into hardcore porn.
This would be the final film for Leonard Mann, a popular genre actor who was known for numerous Spaghetti Westerns (especially, the incredible VENGEANCE IS A DISH BEST SERVED COLD) and later such cut hits as Ruggerio Deodato's CUT AND RUN [Inferno in Diretta] and Cesare Ferrario's THE MONSTER OF FLORENCE. Born Leonardo Manzella (in Albian, NY, 1947) he was discovered during a European vacation in 1969 by Italian producer Manolo Bolognini and ended up making his home there for the next decade. Throughout the '80s, Leonard constantly traveled between Rome and Hollywood (where he got involved in numerous television projects and the film version of Flowers In the Attic). He retired in the early '90s and became a teacher in the Los Angeles School System where he continues to work today.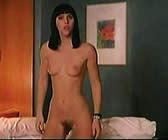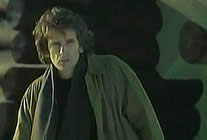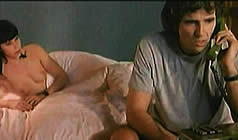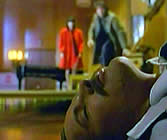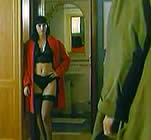 An Italian film with English subtitles; fullscreen format, uncut (94 min.), DVD encoded for ALL REGION NTSC, playable on any American machine. Extras include selected theatrical Leonard Mann trailers.