A Supernatural-based Slasher Movie from Nepal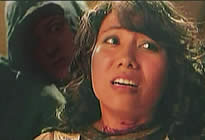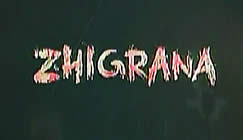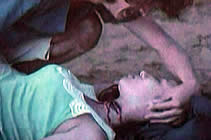 Original Nepali Title: ZHIGRANA [ie, a small village in the Himalayan Mountains]

director: Pasang Lama
starring Clara Fields · Shanti Giri · Hanna Geschewski · Jyoti Karki · Bina Pandey · Diwakar Piya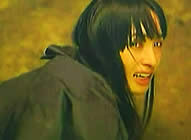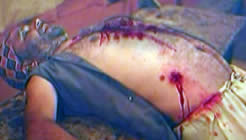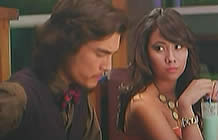 This is the first 'International' motion picture to come out of Nepal, a landlocked country in the Himalayan area of South Asia. It is a surprisingly well-made, effective thriller that has won many Global awards, thrilling audiences and critics alike. The story deals with American agent Christine Summers working for an NGO (a non-governmental organization dealing with humanitarian, educational, healthcare issues) in Nepal for the past four years. Her contract is up and she's about to be transferred back to the United States, but her boss enlists Christine for a final mission to Zhigrana, a small village in the Himalayas. Christine and her crew embark on the job to collect information about the district's rural life. They soon learn the area has become contaminated by human sacrifices rumored to be committed by a mythical ghost.
Here is the debut motion picture for director Pasan Lama who originally went to America to study filmmaking and broke into the Media via music videos (helming Sam Salter's To Be Loved in 2011). He returned to Nepal with dreams of making that country's first Internationally recognized feature film. As it turned out, the Golden Yak production studio also shared that dream and - despite the A [adult] film rating - the movie has been making waves far beyond that country's borders.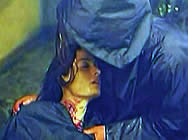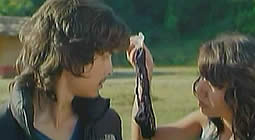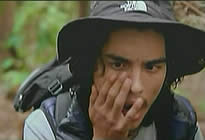 A Nepali film with English subtitles; fullscreen format, uncut (125 min.), DVD encoded for ALL REGION NTSC,
playable on any American machine. Extras include selected theatrical trailers.