Paola Senatore is an out-of-control Decadent Woman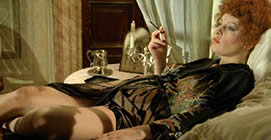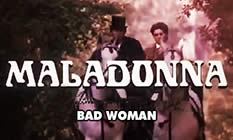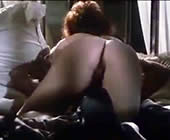 Original Italian Title: MALADONNA [The Bad Woman]

director: Bruno Gaburro        written & cinematography by: Pasquale Fanetti (as Frank Di Niro)
starring Paola Senatore · Maurice Poli · Dan Stephen · Claudia Cavalcanti · Maurizio Boni · Paola Corazzi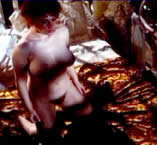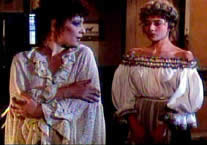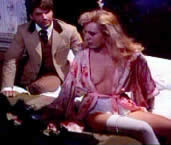 Set in the late 19th Century, here is the story of a handsome rogue named Alacio who seduces and brutalizes Maria, the daughter of rich nobility. They 'rescue' her from the brute and arrange a marriage to Count Osvaldo Raininger from a nearby domain. However Osvaldo is a stoic conservative man who cannot understand [nor tolerate] his wife's preoccupation with the seedier, lusty side of life. She secretly begins seeing Alacio when her husband goes away on business. She is soon totally under his perverse power, obeying his every command. Then, when her husband meets a newcomer to the village, a woman named Claudia, things become very complicated.
Stylistically similar to the Andera Bianchi/Pasquale Fanetti historic sex melodrama SEDUCTION OF ANGELA, this one wallows in the same lurid landscape. Perhaps it's not surprising since notorious sleaze-meiser Pasquale Fanetti (alias Frank Di Niro) was the man behind the camera for both projects [aptly explaining the film's obsession with naked female bottoms in close-up from behind, a mania which distinguishes most Fanetti movies from TOP MODEL 2 to THREE DAYS OF LOVE].
Paola Senatore, an Italian brunette/redhead averaged two films a year between 1972-87. She was best known for EATEN ALIVE BY CANNIBALS and LIKE RABID DOGS. She also made many sex scorchers like Joe D'Amato's masterpiece EMANUELLE IN AMERICA, IMAGES IN THE CONVENT, WOMEN IN CELL BLOCK 7, et al. Her career ended abruptly in 1987 when she was arrested for possession and trafficking of drugs.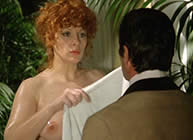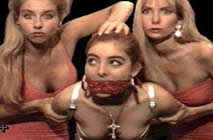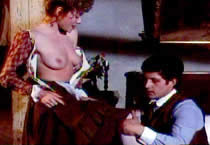 An Italian film in English language; widescreen format, uncut (93 min.), DVD encoded for ALL REGION NTSC,
playable on any American machine. Extras include selected theatrical trailers.