Original German Title: NACHT UND HEIRS AUF MYKONOS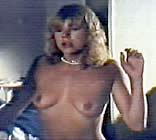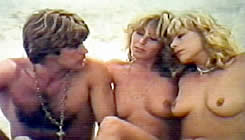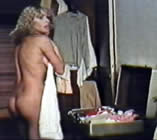 director: Claus Tinney (as Claus Tiedemans)
starring: Margit Geissler (as Margit Man) · Maritta Joy (as Maritta Jodicke) · Sascha Hehn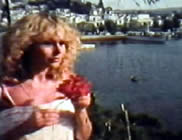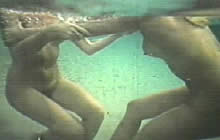 A young couple have an argument which leads them to taking separate vacations. Fate puts them both in the same Greek village of Skiathos. She has already found a female lover but it turns out that her boyfriend is her new girlfriend's roommate.
This German sex comedy was directed by Claus Tinney (sometimes credited as Klaus Krause) who has acted and helmed many similar films over his 50 year career. This one - which also introduced future German starlets Margit Geissler and Maritta Jodicke to the big screen - is considered his best venture.
Handsome Sascha Hehn was a voice actor before this film (he was best known for being the voice of Chuck Connors for the German release of the RIFLEMAN series in the late '60s). After a short time in German sex comedies, Sascha drifted to television. He is currently the star of DAS TRAUMSCHIFF, now in its 35th season.