The Most Beautiful Yet Wildly Decadent Film
from Italy's Golden Period of Cinema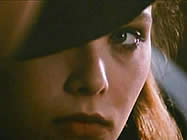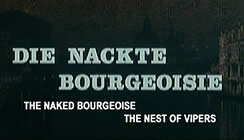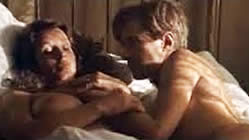 Original Italian Title: RITRATTO DI BORGHESIA IN NERO [Portrait of Bourgeois In Black]
also known as THE NEST OF VIPERS and DIE NACKTE BOURGEOISE [Naked Bourgeoise]

director: Tonino Cervi
starring Ornella Muti · Senta Berger · Capucine · Paolo Bonacelli · Maria Monti · Eros Pagni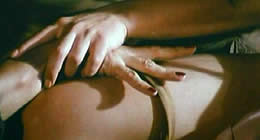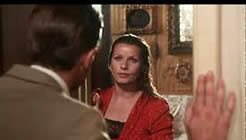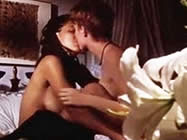 In Venice Italy, just before the Second World War, a music student named Mattia finds himself entangled with two decadent bourgeois families. First he becomes involved in a steamy affair with Carla Richter, the mother of a classmate. The Richter family (mother and son) are formerly wealthy bourgeois who have fallen on rough times. Mom concocts a plan for her son to marry into the affluent Mazzarini family by courting their daughter Elena. However, things turn ugly when Carla's boyfriend Mattia begins dating Elena behind her back. As it turns out, Elena isn't as pure and virginal as she initially appears [incredibly perverse secrets are hidden in her closet] and Carla is on the brink of madness intensely fueled by the loss of her lover. The lurid story culminates in a whirlwind of jealousy, blackmail and eventually murder.
Filmmaker Tonino Cervi, son of renowned Italian actor Gino Cervi, worked successfully during Italy's golden years as a writer-director (responsible for numerous Spaghetti Westerns) but he is best known as a producer for films of Michelangelo Antonioni, Bernardo Bertolucci and Federico Fellini. Through the '70s AND '80s, Mr Cervi worked mostly as a producer (SPIDER'S LABYRINTH), directing only a handful of films [when he personally felt strongly about the project, like this film, QUEENS OF EVIL and NAKED SUN]. Tonino Cervi died April 1 2002 after suffering a heart attack. He was 72.
This film's main strength, of course, is the two leading women, Senta Berger and Ornella Muti. These were two of the most gorgeous women in the world at the time, and they both participate in rare nude scenes. The two also have a steamy inter-generational lesbian scene, albeit gratuitous but crucial to the plot. Miss Muti would make 100+ movies (she is still active today) including Juan Luis Buņuel's medieval witch film LEONOR, Pasquale Festa Campanile's GIRL FROM TRIESTE and her debut, Damiano Damiani's MOST BEAUTIFUL WIFE. * Australian actress Senta Berger cut ties with Hollywood studios in 1969 after the release of DESADE. She formed her own production company in Europe with husband German film director Michael Verhoeven. She began starring in and producing genre films - mostly sex comedies and thrillers (including the excellent giallo MAN WITHOUT A MEMORY) - and is still active today.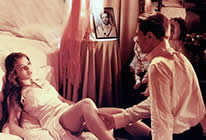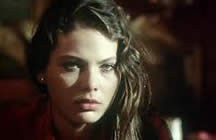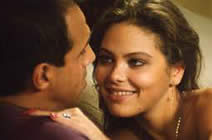 An Italian film with English subtitles; widescreen format, fully uncut (101 min.), DVD encoded for ALL REGION NTSC, playable on any American machine. Extras include original European theatrical trailer,
Male and Female Nudity/Violence/Strong Sexual Situations/Lesbianism/Drugs
For Adult Audiences