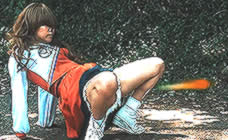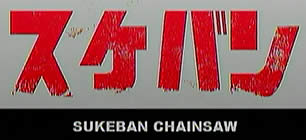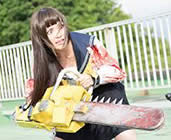 original Japanese title: CHIMAMIRE SUKEBAN CHENSO [Explosive! Sukeban Chainsaw]

director: Hiroki Yamaguchi
starring Rio Uchida · Mari Yamachi · Seira Sato · Mizuho Abe · Seijiro Nakamura · Yuki Tamaki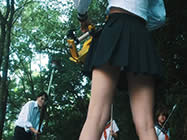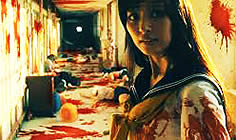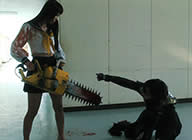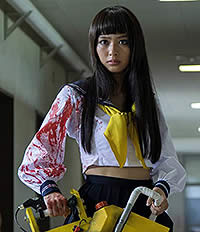 Japan produces films that would be considered impossible [impractical] in the rest of the world. It's a culture that relishes the most extreme, the most bizarre cinema imaginable. This coming-of-age pseudo-drama is based on a manga by Rei Mikamoto (who also penned BIG TIT ZOMBIES) and it tells the story of Giko, a delinquent schoolgirl with a peculiar talent inherited from her deceased father... the ability to wield a mean chainsaw. For this film, Giko battles evil cyborgs created by a mad scientist, Lady Nero. The cyborgs each have special fighting traits which range from steel-toothed jaws to the ability to shoot fireballs from a vagina (see photo top left). Giko doesn't know why Lady Nero is targeting her and she must fight through the legions of assailants to get her answer.
  Actress Rio Uchida is no stranger to fantasy actioners. She spent the previous five years playing Kiriko Shijima in the television Kamen Rider series.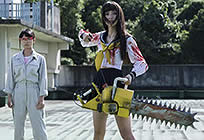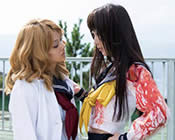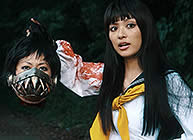 A Japanese film with English subtitles; widescreen format, fully uncut version (73 minutes),
DVD encoded for ALL REGION NTSC; extras include original trailer.