Mega Rare Sergio Bergonzelli Sex Scorcher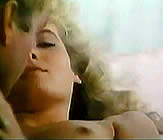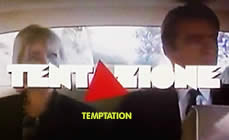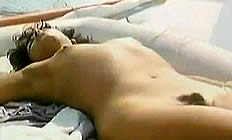 Original Italian title: TENTAZIONE [Temptation]

director: Sergio Bergonzelli
starring Olinka Hardiman (as Olivia Link) · Antonio Marsina · Katrine Michelsen · Nathan Parsons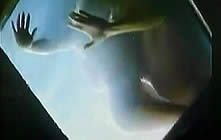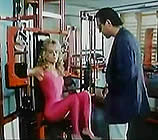 Ann (played by Olinka Hardiman) is reeling from the death of her business mogul husband. As a result, she has now inherited his booming advertising agency Image and a large bankroll. The handsome studio manager Dario decides to seduce Ann and make a play for the agency. He almost succeeds. But then a foxy blonde photo model named Katrina enters the scene and matters become complicated. Of course, Dario goes after newcomer Katrina and she falls under his charm. The two begin making plans to eliminate Ann and steal her agency. But then things get really shook up when a sleazy porn director shows up claiming that Katrina was in the middle of making movies for him when she went on the lam.
This film has all the elements which contribute to the success of a Sergio Bergonzelli production. It's a melodrama with sex, action, deceit and vengeance set against the corrupt backdrop of the fashion industry. This movie immediately followed Bergonzelli's JOY (based on the best-selling trash-books of Joy Laurey) and preceded his horror opus BLOOD DELIRIUM. Mr Bergonzelli retired from the movie business when his health began to fail in the early '90s. He died from a heart attack in September 2002. Sergio was 78.
Beyond the stylish direction of Sergio Bergonzelli, this film also features astonishingly good performances from the two leading ladies. Olinka Hardiman was a ballerina from Poland who brought her formal training to the porn arena. She enjoyed a decade of making adult films (best known for Michel Lemoine's TAKE MY BODY) before branching into mainstream cinema. She retired after making the aforementionedBLOOD DELIRIUM. * The other leading actress here is Danish Katrine Michelsen, the beautiful starlet who began her career with Florence Guerin's CORRUPTION followed by Lamberto Bava's FOTOS OF GIOIA, Marcello Avallone's SPECTERS and - of course - this film. Sadly, Ms Michelsen died from bone cancer at age 42, January 2009.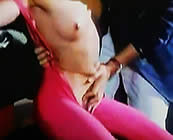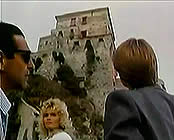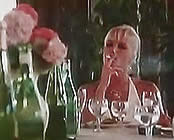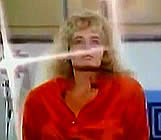 An Italian film with English subtitles; fullscreen format, uncut (87 minutes),
DVD encoded for ALL REGIONS NTSC; extras include selected trailers.