Controversial Look at the Vietnamese War from the Other Side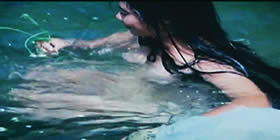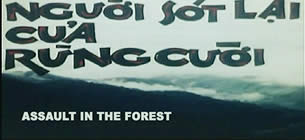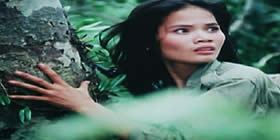 Original Vietnamese title: NGUOI SOT LAI CU'A RUNG CUOI [Assault in the Forest]

director: Dao Van Bier music: Pham Viet Thanh
starring Cam Anh · Hoang Kien · Minh Phuong · Ho Lan · Thui Thuy · Huong Lan · Ha Phong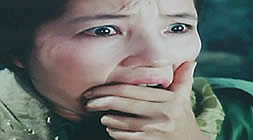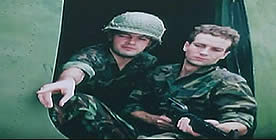 A young woman named Thao leaves her boyfriend Thanh, a student at Hanoi University, to join a group of female volunteers at a remote Viet Cong transfer station. She and the band of tough but naive females spend their time preparing water and food packages for any of soldiers that might be looking for reinforcements. They are also obsessed with the idea of a male in their midst and look forward - with some trepidation - to their arrival. They are also wrestling with the temptation of lesbian encounters. All that is soon forgotten when they are spotted by an American helicopter patrol. The soldiers immediately take aim and attack. [Spoiler ahead] This assault - as deadly and shocking as it may be for the girls - is only the first step in Thao's nightmare. The War soon ends and she returns to her boyfriend at Hanoi University but everything is different now. Even though the North Vietnamese are victorious, the young people have fallen under the spell of Americanism, embracing its music and culture, while rejecting all that was Viet Nam.
For those who can look beyond the barriers of patriotism, this is a bold and controversial film that lays bare the fabric of humanity. Conceptually, it is similar to Tran Anh Hung's religious allegory gorefest I COME WITH THE RAIN.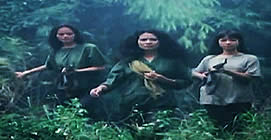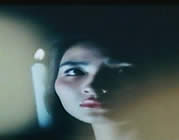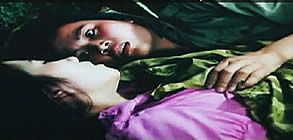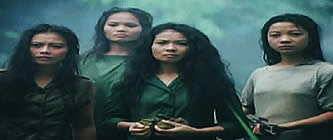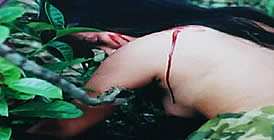 A Vietnamese film with English subtitles; widescreen format, uncut (76 minutes),
DVD encoded for ALL REGIONS NTSC; extras include various theatrical trailers.