Texas Chainsaw Massacre meets La Cage Aux Folles!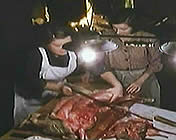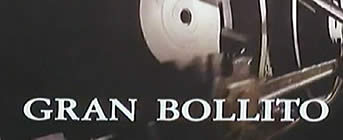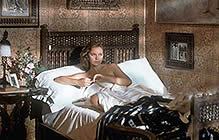 original Italian title: GRAN BOLLITO [The Grand Stew]
alternative Italian title: LA SIGNORA DEGLI ORRORI [Lady of the Horrors]

director: Mauro Bolognini
starring Shelly Winters · Laura Antonelli · Max Von Sydow · Rita Tushingham · Renato Pozzetto · Maria Monti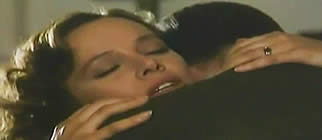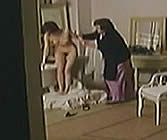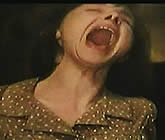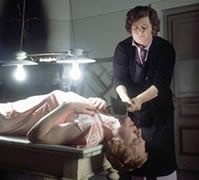 Here is the unconventional story (both in subject matter and style) of Leonarda Cianciulli, a housewife who became one of Italy's most notorious serial killers. She slaughtered women and boiled down their bodies to soap, crushed their bones into cake-mix powder and sold it to restaurant clients. Lea was pregnant more than a dozen of times, but lost all her children to miscarriage or abortion. When her only son Michele survived and matured (she bathed him even as an adult, see pic below left), Lea made a pact with the devil - which included human sacrifices - to ensure his safety. Her world begins to self-destruct when Michele falls in love with a beautiful neighbor.
In addition to the pure mania of the narrative, director Bolognini takes the entire production a step further. All her victims - middle-aged spinsters - are played by men (these characters are not supposed to be transsexuals, but females) including Ingmar Bergman's stalwart award-winning actor Max von Sydow. Italian superstar Laura Antonelli replaced Ornella Muti after she reportedly ran from the studio in dismay). Shelly Winters was hired after director Bolognini saw her in Roger Corman's Bloody Mama; she is perfect for the role of killer Cianciulli. Another noteworthy aspect is the excellent time period recreation (pre-WW2 war Italy) done by Danilo Donati, best known for his work on CALIGULA.

Director Mauro Bolognini - relatively unknown in the United States - is considered one of Italy's foremost filmmakers. After graduating from the University of Florence with a degree in Architecture [Design], he was hired by Centro Sperimentale di Cinematografia in Rome where he worked as assistant director to neo-realist Luigi Zampa (1948 to 1952). Mr Bolognini began making his own films in 1953, a successful collection of box- office hits. By the '60s, he concentrated more on short projects which were designed for omnibus-style feature films, culminating with the big-budget Silvana Mangano/Clint Eastwood WITCHES in 1968. BLACK JOURNAL in 1979 was one of his last theatrical films before a decade of television work. Mr Bolognini died from a heart attack at age 78 in May 2001.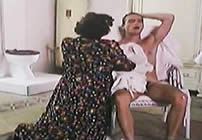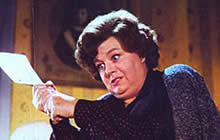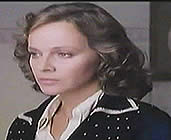 An Italian film with English subtitles; widescreen format, fully uncut version (107 minutes), DVD encoded for ALL REGION NTSC; extras include original trailer.