A Whimsical Yet Scorching Look at Sex & Prostitution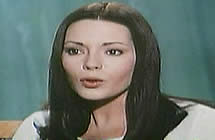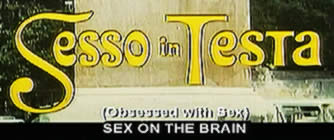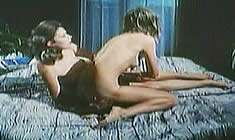 Original Italian title: SESSO IN TESTA [Sex on the Mind]
also known as: ITALIAN SEX and THE SEX THESIS

director: Sergio Ammirata (with Fernando Di Leo)
starring Pilar Velasquez · Didi Perego · Aldo Giuffre · Oreste Lionello · Toni Ucci · Lino Banfi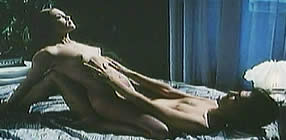 At a University, Sociology student Diana Tornetti defends her thesis on how Italian men relate to prostitutes. During her presentation to the school board, she reveals that she studied the subject first hand, working as a prostitute servicing hundreds of clients. Her case studies are presented in numerous colorful vignettes much to the chagrin of the board members (including a priest and scandalized nun).
This film is totally out-of-character for director Fernando Di Leo and despite his involvement - in both helming and writing - he decided to pull his name from the credits, instead attributing it totally to actor Sergio Ammirata (best known for appearing in many Di Leo's films including SHOOT FIRST...DIE LATER and various Renato Polselli projects, TRUTH ACCORDING TO SATAN, REVELATIONS OF A PSYCHIATRIST ON THE PERVERSE WORLD OF SEX, et al). While there is no possibility of determining genealogy of this film based on comparison to other Ammirata projects (essentially because he 'directed' no other movie), it is most likely that this is fully the work of Fernando Di Leo based on style alone. Besides his crime films, Mr Di Leo is known for the quintessential horror sleaze BEAST KILLS IN COLD BLOOD [Slaughter Hotel] and his Lolita story SEDUCTION. His home-invasion thriller MADNESS (Vacanze per un Massacro) is the best of Joe Dallesandro's European films. Mr Di Leo officially retired in 1985; he died from a stroke in December 2003 at age 71.
Pilar Velázquez was born María del Pilar Velázquez Llorente, February 1946 in Madrid, Spain. She became an actress in the mid '60s, appearing in many Spaghetti Westerns, including a starring role in Gianni Garko's HIS NAME WAS THE HOLY GHOST. Over the years, Pilar has made numerous genre favorites from NUDE GIRL FOUND DEAD IN THE PARK to Romano Scavolini's SPIRITS OF DEATH. She is still active in European television today.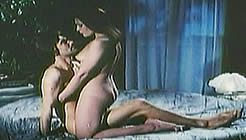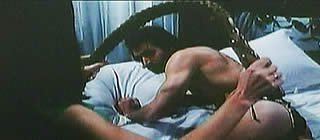 An Italian film with English subtitles; widescreen format, (88 minutes),
DVD encoded for ALL REGIONS NTSC; extras include various theatrical trailers.