The Debut Film by Cult Director Andrea Bianchi!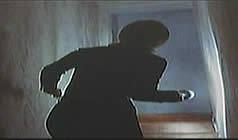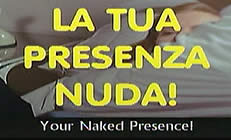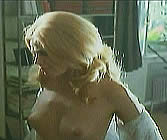 Original Italian title: LA TUA PRESENZA NUDA! [Your Naked Presence]
WHAT THE PEEPER SAW [edited version] and Alternate German Title: DIABOLISCH [Diabolically]

director: Andrea Bianchi (as James Kelley)
starring Britt Ekland · Mark Lester · Hardy Kruger · Lilli Palmer · Harry Andrews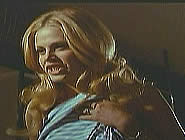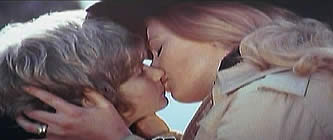 Elise is the second, newly-married wife of a wealthy best-selling author named Paul. After moving into their remote mansion, she begins to suspect that her 12 year old stepson Marcus may have a serious mental disorder. Further, through the child's uncomfortable sexual advances, Elise becomes convinced that he may have been responsible for his mother's accidental death in a bathtub.
This was the debut project for cult director Andrea Bianchi. Over the years it has been released under numerous titles in a variety [censored] edits. Here is the fully uncut version. Andrea Bianchi, is best known for the zombie thriller BURIAL GROUND: NIGHTS OF TERROR but he also made many popular genre films (sometimes with his older brother Roberto Bianchi Montero) including SLASHER IS A SEX MANIAC and VIOLENT CITY. Mr Bianchi retired from filmmaking in 1995 at age 70. Afterwards, he lived quietly in Paris [where he refused to talk about his filmmaking career] until his death in 2013 at age 88.
Swedish born Britt Ekland appeared in many TV programs (both in the UK and the USA) and a wide variety of mainstream films since her debut in Elvis Presley's G.I. Blues (1960) including the role of Mary Goodnight in the James Bond film Man With The Golden Gun (1974). However, she is probably best known for her lovelife. She married Peter Sellers after a ten day whirlwind romance only to have him suffer from a heart attack in bed on their wedding night. Then her relationship with pop-singer Rod Stewart (she appeared with him in his music video for Do You Think I'm Sexy) resulted in a high profile breakup (and a $12.5-million palimony suit) when she caught him cheating on her.