The New Wave of Italian Horror!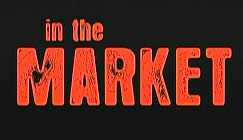 Original Italian title: NEL MERCATO [In The Market]
Alternate Italian Title: MANGIA O SARAI MANGIATO [Eat or Be Eaten]

director: Lorenzo Lombardi
starring Ottaviano Blitch · Marco Martini · Elisa Sensi · Rossella Caiani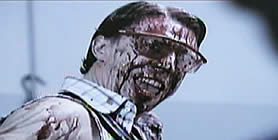 Three young people, enroute to an outdoor concert, are robbed of their valuables. They go into a roadside market to use the facilities and suddenly David gets the idea of spending the night inside (where they can eat and be safe). Everything goes as planned but they soon face store-owner Adam, a butcher who has other plans for them.
First time director Lorenzo Lombardi - obviously a fan of Eli Roth (GREEN INFERNO) and Quentin Tarantino - has lensed a great-looking film here. He is strongly aided by special effects maestro Sergio Stivaletti (long-time chief collaborator for Dario Argento and Lamberto Bava) who also helmed his own extraordinary WAX MASK (1997) and THREE FACES OF TERROR (2004). This was the debut project for each of the three victims and their performances are surprisingly effective. Make note of Ottaviano Blitch, as the butcher. Due to this film and a number of other short features, he is quickly making a name for himself in Europe. Mr Lombardi's movie is a shining example in the resurrection of Italian horror cinema for the 21st Century, joining other distinguished films MY LITTLE SISTER, SYMPHONY IN BLOOD RED, LAST HOUSE IN THE WOODS and Ruggerio Deodato's BALLAD IN BLOOD.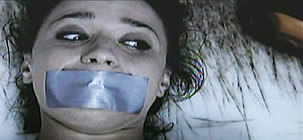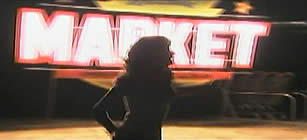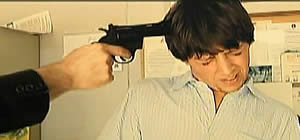 An Italian film with English Subtitles; widescreen format, (90 minutes),
DVD encoded for ALL REGIONS NTSC; extras include original theatrical trailer.