Certainly the Strangest of All Martial Arts Films!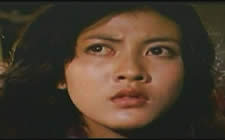 Original Indonesian Bahasa title: MISTERI APE DAN 8 WARGA MULTI-WARNA
[Mystery of the Ape and his Multi-Colored Warriors]
also known as MYSTERY OF 8 WARRIORS

director: Ostian Mogalana
starring Sutrisno Wijaya · Lilick A. Deliana · Sari Asimoro · Munajat Ba · Sutieno · Alim Binono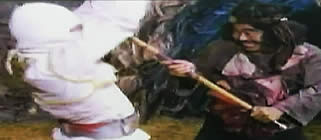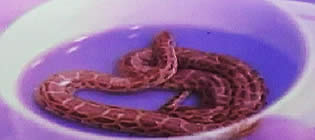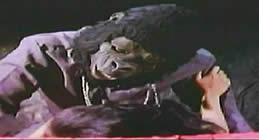 Fear and dread consume a remote village after a mysterious ape-man attacks and captures eight warriors. Women start disappearing. A rogue swordsman named Jaka arrives but is immediately under suspicion and attacked by the villagers. After a scrimmage, he is cursed by someone during a town meeting. In a violent spasm he attacks and tries to rape Endang, the daughter of the local martial arts school master. He is captured and hung upside-down (to circulate his blood and rid the curse). Meanwhile, the Ape - uncomfortable with Jaka's arrival - sends his warriors [now dressed in multi-colored outfits] to challenge him but they fail. More violent deaths plague the community plus the Ape decides to replace his current sex slave with a new female. Eventually, Jaka wages war against the Ape and his warrior army inside Hell Cave.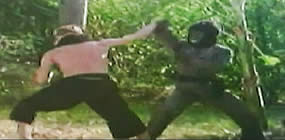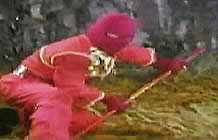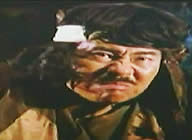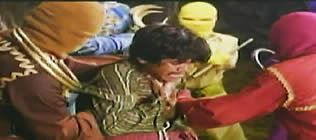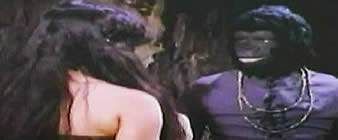 An Indonesian film with English Subtitles; widescreen format, uncut version (89 minutes),
DVD encoded for ALL REGIONS NTSC; extras include selected theatrical trailers.