She Never Dreamed She Could Hate A Man So Much
And Love Him Even More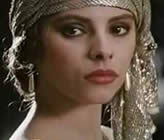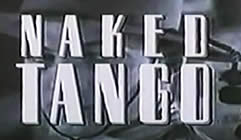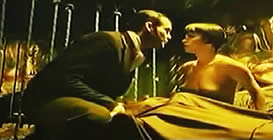 original German title: NACKTER TANGO     original Argentina title: TANGO DESNUDO

director: Leonard Schrader
starring Vincent D'Onofrio · Mathilda May · Esai Morales · Fernando Rey · Cipe Lincovsky · Tony Payne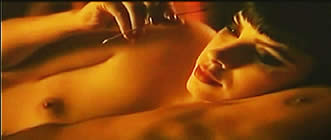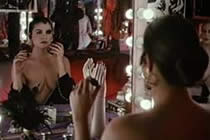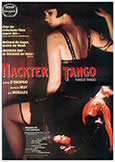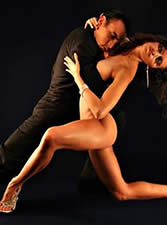 Returning by ship to South America, a young girl escapes her elderly husband by swapping places with a girl who is attempting to commit suicide. She believes her new life will be that of an arranged marriage but then discovers that she's been tricked into working at a brothel. Young Stephanie (now Alba) soon finds herself subjected to a world of S&M at the hands of her master Cholo.

   This erotic film from director Leonard Schrader (who found success by writing Kiss of the Spider Woman in 1985) is a beautiful yet shockingly erotic project. Leonard, brother of noted film director Paul Schrader, lived in Japan where he taught English between 1960-1980. During that time he helmed his only other film, the shockumentary KILLING OF AMERICA. Leonard Shrader died from heart failure November 2006 at age 62.
This was an early film for actor Vincent D'Onofrio who has become the seminal character actor, appearing in over 100 projects since then including a wide variety of television (including segments on Last Week with John Oliver) and the controversial Jennifer Lynch film CHAINED (2012).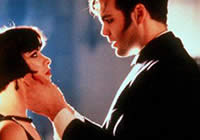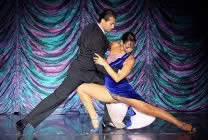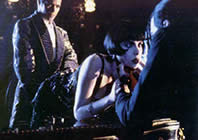 An Argentinean/German coproduction in English language; widescreen format, fully uncut version (89 minutes), DVD encoded for ALL REGION NTSC; extras include original trailer.