Julio Perez Tabernero's Psychedelic Euro Thriller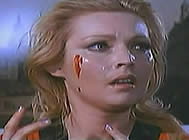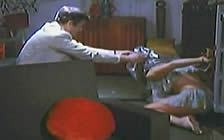 Original Spanish title: SEXY CAT

director: Julio Perez Tabernero
starring German Cobos · Dianik Zurakowski · Lone Fleming · Monika Kolpek · Maria Villa · Vidal Molina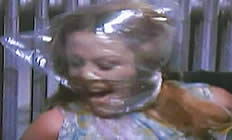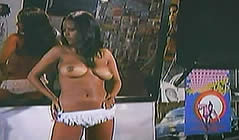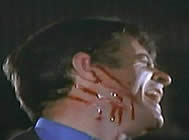 An alcoholic artist named Grahame is brutally murdered shortly after hiring private detective Mike Cash. Initially, the PI was hired to prove that Paul Carpas, successful creator of the wildly popular comic strip SEXY CAT, had - in fact - stolen the character from Grahame. Now, even though Grahame is dead, detective Mike figures he was paid to do a job so he might as well do it. The bodies pile up as Mike Cash delves into lurid, dangerous worlds of show business, publishing, modeling and television as a mysterious maniac (who seems to be mimicking the femme fatale of the comic) is determined to stop the production of a TV series based on the SEXY CAT character.
This Spanish/Italian co-production was ahead of its time, fusing the Giallo, pulp fiction, and graphic novel anime into a psychedelic Euro thriller. Interestingly, despite the chic end-result, the film is stylistically comfortable within a '60s TV detective show' landscape. Mike Cash (German Cobos doing his best Mike MANNIX Connors imitation) is a throwback to the shady-past detective (ie. Philip Marlowe, Peter Gunn or Mike Hammer) with his unique code of honor and love/hate relationship with the law. Essentially, the plot was resurrected for Bruno Mattei's EYES WITHOUT A FACE in 1994.
Filmmaker Julio Perez Tabernero was an actor (co-starring as Jim Perez in numerous Spaghetti Westerns including Sergio Leone's FISTFUL OF DOLLARS) before turning to director's seat with this debut project. His association with Jess Franco led to a series of ghost directing jobs [usually listed as assistant director under the pseudonym Tawer Nero] for many films including SATANIC SISTERS and WOMEN WITHOUT INNOCENCE. In 1970, he helmed what-has-been-described-as the worst cannibal movie ever made CANNIBAL TERROR!.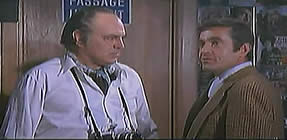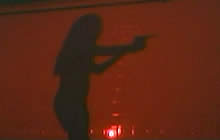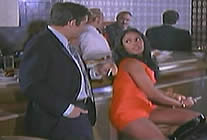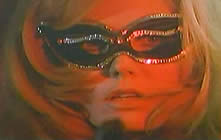 A Spanish/Italian co-production in English language; widescreen format, uncut version (80 minutes),
DVD encoded for ALL REGIONS NTSC; extras include selected theatrical trailer.