Joe D'Amato film with Margaux Hemingway and Apollonia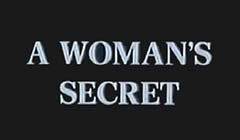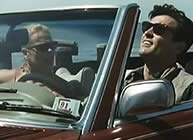 Original Italian title IL SEGRETO DI UNA DONNA [Secret of a Woman]]

director: Joe D'Amato (Aristide Massaccesi)
starring Margaux Hemingway · Apollonia (Kotero) · Daniel McVicar · Ron Gurad · Silas Cooper · Pam Halter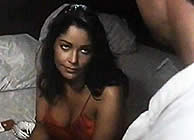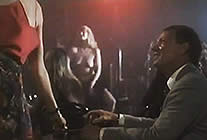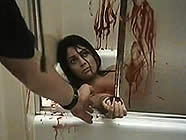 After leaving her unfaithful husband, Ellen Foster meets a mysterious journalist in New Orleans and they quickly begin a passionate affair. Amidst Mardi Gras celebrations, their relationship begins to unravel with Ellen realizes things aren't what they seem and learns that her life is in danger.
A surprisingly lurid production, with an abundance of gratuitous nudity and sleaze, set against a flamboyant New Orleans backdrop. This Joe D'Amato at the top of his game, shot immediately after his FRANKENSTEIN 2000, towards the end of his soft-core period (WAR BABY and HOT VOODOO AFTERNOON also shot in New Orleans) and just before a long stretch of hardcore which punctuated the end of his life in 1999.

This film features two Hollywood actresses, unusual for a Joe d'Amato project. Apollonia originally found fame through Prince's Pasley Park Music Organization. She was the lead singer for his Apollonia 6 group, known for their hit song Take Me with U and she also starred as his love interest in Purple Rain. During this period Apollonia was also part of the Falcon Crest TV series.
Margaux Hemingway was the granddaughter of writer Ernest Hemingway. With her striking beauty and obvious pedigree, she quickly made a name for herself as a fashion model. Margaux was the first model to be paid one million US Dollars to front a Faberge cosmetics line and appear on the covers of dozens of fashion magazines to support it. In 1988, after numerous films and two destroyed marriages, she checked herself into the Betty Ford Center for rehabilitation. She was 41 after being released from the clinic and began a road back to success. She took the occasional film - like this one - and lived alone in a Hollywood studio apartment where she also worked as a telephone line psychic. Margaux Hemingway was found dead, the apparent victim of suicide from an overdose of Klonopin, July 1, 1996 (the 35th anniversary of Ernest Hemingway's suicide). She was the fifth person in her family to commit suicide.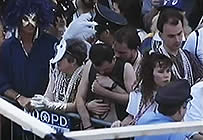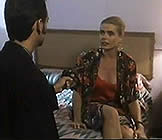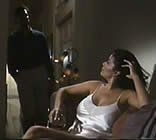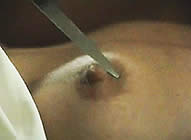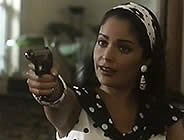 An Italian film, in English language; fullscreen format, uncut version (90 minutes),
DVD encoded for ALL REGIONS NTSC; extras include selected trailers.