Ben Gazarra's First Italian Project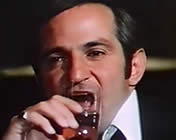 Original Italian title AFYON OPPIO [Opium (Turkish) Opium (Italian)]

director: Ferdinando Baldi
starring Ben Gazzara · Silva Monti · Fausto Tozzi · Steffan Zacharias · Malisa Longo · Luciano Rossi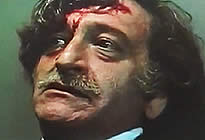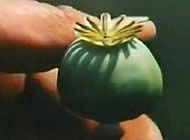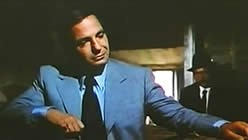 An enterprising Mafia hood tries to establish a heroin smuggling route from Turkey to New York City via Sicily. He uses various ploys along the way (ie., putting drugs inside dead bodies, frozen fish shipments, etc) to get the opium safely to New York while dealing with both the Mafia and the International police agents along the way.
Filmmaker Ferdinando Baldi was considered one of the all-time best directors of Spaghetti Westerns, helming a number of the truly great entries (including BLINDMAN and HATE THY NEIGHBOR). He also made other genre favorites, like this film and the sex/horror opus TERROR EXPRESS!. Director Baldi - who sometimes signed his films as Ted Kaplan or Ferdy Baldwin - retired from filmmaking in 1988. He died peacefully in his sleep at age 90 in November 2007.
This film stars Ben Gazarra, arguably America's best 'unknown' actor. After spinning his wheels in numerous Hollywood B-Features in the early '60s, he turned to television where he found himself heading in the relatively popular Run For Your Life series (1964-68) on NBC. That led to a series of made-for-TV movies which also did nothing for his career. In 1972, he took an offer from a group of Italian producers to make movies in Europe. This was his first and many others followed, including Pasquale Festa Campanile's erotic masterpiece GIRL FROM TRIESTE). After proving himself Internationally, Mr Gazarra returned to the United States to work with his friend John Cassavetes. His appearance in three Cassavetes' arthouse films in the '70s finally established Ben as a contender. He would make many big and small films for the next 4 decades (especially notable is Tony Viale's VERY MEAN MEN, 2000). After 100+ films and TV performances, Ben Gazarra died from pancreatic cancer at age 81 in February 2012.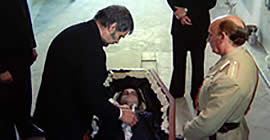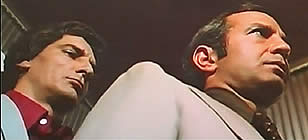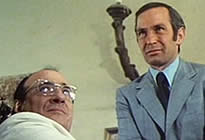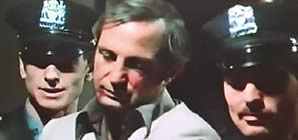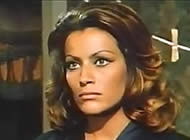 An Italian film, in English language; widescreen format (16:9), uncut version (96 minutes),
DVD encoded for ALL REGIONS NTSC; extras include selected trailers.