Wonder Woman meets Blade Runner...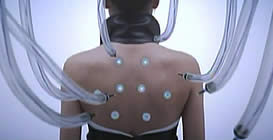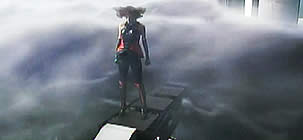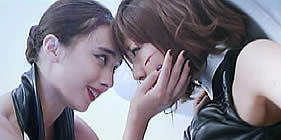 alternate Japanese title Gô NAGAI's CUTIE HONEY TEARS

director: Takeshi Asai (as A.T.)
starring Mariya Mishiuchi · Ren Imai · Nicole Ishida · Koichi Iwaki · Takahiro Miura · Tasuku Nagase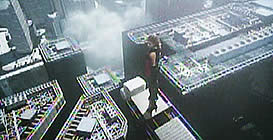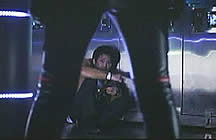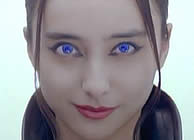 Forget everything about the original CUTIE HONEY, Hideaki Anno's trash extravaganza with eye-popping visual effects. Instead, for this film, imagine Wonder Woman in Blade Runner. The setting is Japan at the end of the 21st century; the landscape is drab, rainy, cold and polluted. Due to the extreme shortage of land, the cities are now built upward. One such super skyscraper is Tatehama Special Zone with the lower class occupying street level while the very wealthy live comfortably on the top. Downstairs are the poor; they constantly deal with the plight of the ghetto including crime and toxic rain. The rich, on the upper floors, are led and protected by androids under the jurisdiction of Lady Jiru (played by Nicole Ishida). But there is civil resistance even among the wealthy and it is especially evident with a scientist who developed a socially conscious android named Hitomi (Cutie Honey played by Mariya Nishiuchi). After a scrimmage which kills her father, Hitomi escapes to the underworld where she plans revenge against Lady Jiru.
This new reboot of Go Nagai's endearing Cutie Honey character (originally popularized in the '70s) is a far cry from the original nubile 'Honey Flash' crime fighter. Director Takeshi Asai - a pop culture artist who specializes in music videos and counterculture short films - has spent a great deal of money and expertise to create this SciFi homage to Blade Runner and Mamoru Oshii's GHOST IN THE SHELL. Action is swift and the style is intoxicating. Just don't expect Cutie Honey.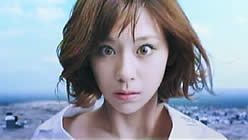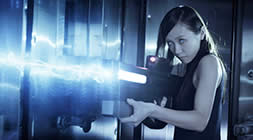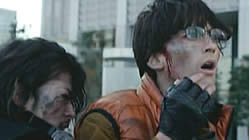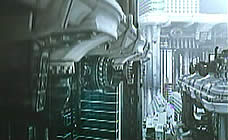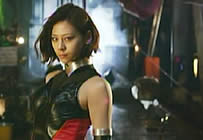 A Japanese film, with English subtitles; widescreen format, uncut version (92 minutes),
DVD encoded for ALL REGIONS NTSC; extras include original trailer.