The Second SUKEBAN HUNTER film!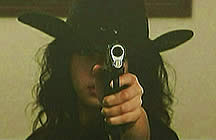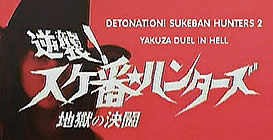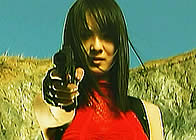 original Japanese title GYAKUSHU! SUKEBAN HANTAZU 2: JIGOKU NO KETTO
[Detonation! Sukeban Hunters 2: Yakuza Duel in Hell]
also known as YAKUZA HUNTER 2 and YAKUZA-BUSTING GIRLS: DUEL IN HELL!

director: Sinichi Okuda (sometimes Sin'ichi Okuda)
starring Asami · Naoki Kawano · Hitomi Miwa · Kenji Motomiya · Yumi Yoshiyuki · Chuck Johnson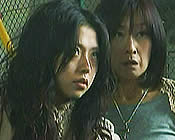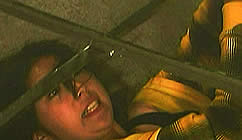 After three years of hunting and eliminating yakuza clans, Asami goes to Inokuma to visit her old master, a man who operates a bar for Yakuza Hunters. However, by the time she arrives, his place has been overtaken by a local yakuza gangster and it is now a gambling den. This vicious gang plans to muscle their way into the entire town, turning it into one casino haven for vacationing yakuza. To achieve their goal, they've enlisted a cold-blooded female killer named Akira. Everything builds to a gunfight showdown in the desert between Asami and Akira.
Mega starlet Asami (from GUN WOMAN, HORNY HOUSE OF HORROR, et al) resurrects the same character from DETONATION! SUKEBAN HUNTERS: GUERILLA YAKUZA ATTACK. After making 40+ movies since MACHINE GIRL in 2008, Asami has become the Queen of Japanese extreme cult films. She lists GOTHIC AND LOLITA PSYCHO and EROTIBOT as her favorite projects.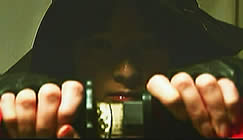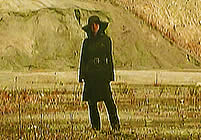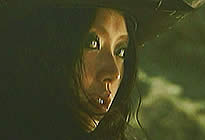 A Japanese film, with English subtitles; widescreen format, uncut version (73 minutes),
DVDs encoded for ALL REGIONS NTSC; extras include original trailer.