Mayhem after a Promiscuous Priest is Killed inside a Church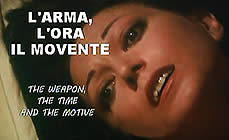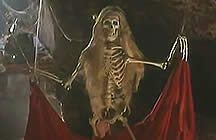 original Italian title L'ARMA, L'ORA, IL MOVENTE [The Weapon, The Time, The Motive]
also known as LA PROIE DES VIERGES [The Virgin Prey]

director: Francesco Mazzei
starring Renzo Montagnani · Bedy Moratti · Eva Czemerys · Salvatore Puntillo · Claudia Gravy · Alcira Harris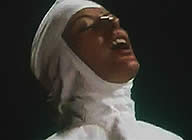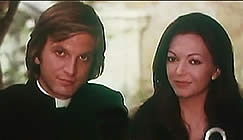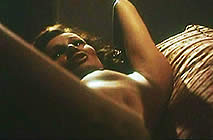 After a sexually-promiscuous priest is stabbed inside a church, crusty detective Franco Boito is assigned to the case. His investigation leads to one lurid discovery after another - especially within the walls of the adjoining convent - coupled with a rash of fatally stabbed females.

Munich-born starlet Eva Czemerys starred in 20 films between 1971-1984, most of them toward the beginning of her career. Five of those movies - including this one - were made in 1972. Her breakout project was the thriller CAT IN HEAT; she is probably best known for Rino di Silvestro's WOMEN IN CELL BLOCK 7. After being diagnosed for cancer, Miss Czemerys retired to focus on volunteering. She died in 1996 at age 56.
Francesco Mazzei began his career as a scriptwriter/producer for various lesser-known mondo shockumentaries in the early '60s (World By Night 1963, Shocking World 1961, et al). This was his first (and only) project as a director. As it turned out, the Vatican was not amused by the subject matter of this Giallo for obvious reasons, and they put enormous pressure on the Julia Film Studio. This disrupted wide distribution for Mazzei's film. He found himself in the middle of a religious firestorm. The director left Italy and went to France where he joined Eurocine Studios as a scriptwriter, delivering the naziploitation film CONVOY OF GIRLS in 1974. A short while later, Francesco Mazzei left the movie business to concentrate on serious writing. He has since penned numerous successful historical novels including Messalina, Camelie Rosse [Red Camellias] and Le Braccia del Mondo [Arms of the World].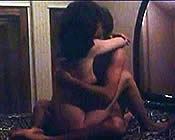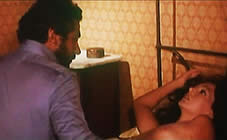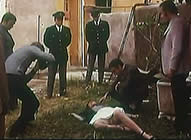 An Italian film, with English subtitles; widescreen format, uncut version (105 minutes),
DVDs encoded for ALL REGIONS NTSC; extras include selected theatrical trailers.