Sharks and Mobsters in Tonino Ricci's Notorious Film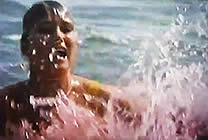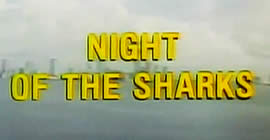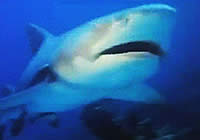 original Italian title LA NOTTE DEGLI SQUALI [Night of the Sharks]

director: Tonino Ricci (as Anthony Richmond)
starring Treat Williams · Janet Agren · Christopher Connelly · John Steiner · Antonio Fargas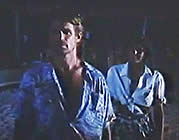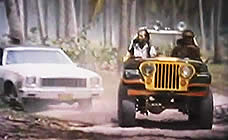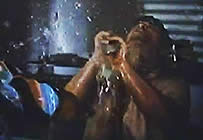 As is the case with most Tonino Ricci films, the plots deals with numerous things at the same time. Basically, David Ziegler is an American recluse living on the beach in Mexico with his buddy (and business partner) Paco. His life becomes quite complicated when his brother James gets mixed up with a gangster who is attempting to blackmail the president of the United States with a collection of incriminating phone calls. David mails a disc containing those conversations to David for safe keeping. The bad guy recruits David's ex-wife Liz to go to Mexico and retrieve the evidence. Meanwhile, David - now a shark hunter by trade - has become obsessed with a dangerous one-eyed Great White which the locals call Cyclops
Tonino Ricci is best known for his Bermuda Triangle / Outer Space Alien films SHARKS CAVE and ENCOUNTERS IN THE DEEP (which essentially had the same cast as this one, minus Treat Williams). He was an exceptionally unfocused director who managed to be entertaining because of it. Mr Ricci died from heart failure in March 2014 at age 86.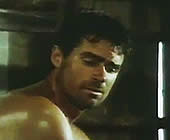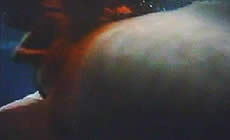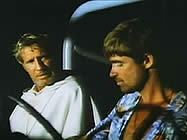 An Italian film, in English language; fullscreen format, uncut version (86 minutes),
DVDs encoded for ALL REGIONS NTSC; extras include original theatrical trailer.