Always Losing her Clothes but Never her Sense of Humor
Based on the Popular 'War Years' British Comic Strip!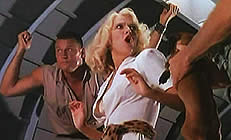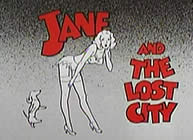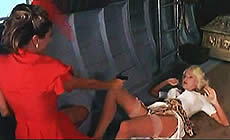 also known as CASABLANCA PARTE SECONDA [Casabanca: The Second Part]

director: Terry Marcel
starring Kristen Hughes · Sam Jones · Maud Adams · Jasper Carrott · Robin Bailey · Graham Stark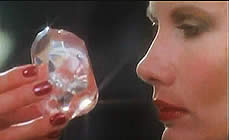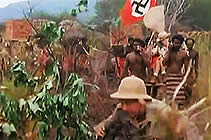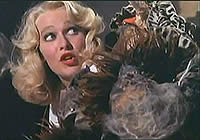 Lost cities, buried treasure, a very wicked Eurotrash countess, etc. This is all part of Jane's ultra campy world. The story deals with Jane, her dog and the Colonel who must journey to the 'lost city' in Africa to retrieve the diamonds before the Nazis do. Of course, a local native tribe isn't to keen on anybody taking the gems.
JANE  was a British comic strip that ran through the war years. Churchill hated it and wanted it banned, but it was too popular. The artist Norman Pett used the strip to make political statements, and whenever it would get too dry for the readers, Jane would somehow lose her clothes.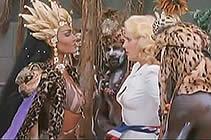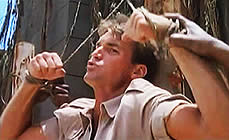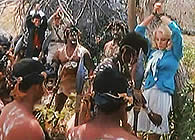 A British film, in English language; widescreen format, uncut version (93 minutes),
DVDs encoded for ALL REGIONS NTSC; extras include original theatrical trailer.