Fully Uncut Print (94 Minutes!) Finally Available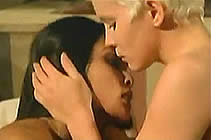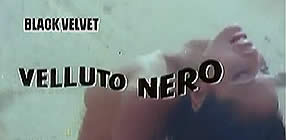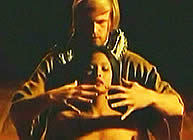 Original Italian Title: VELLUTO NERO [Black Velvet]
also known as BLACK EMANUELLE · WHITE EMANUELLE and NAKED PARADISE
EMANUELLE IN EGYPT (Censored Version) and SMOOTH VELVET · RAW SILK

director: Brunello Rondi
starring: Laura Gemser · Annie Belle · Gabriele Tinti · Al Cliver · Nieves Navarro (as Susan Scott)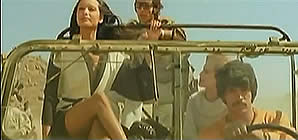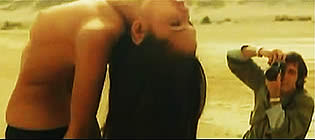 Laura is a fashion model - glamorous yet subservient - who is bullied and physically abused by her photographer husband Carlo. They go to Egypt for a photo shoot and to visit Laura's wealthy friend Crystal. While staying at the palatial home, Laura befriends Crystal's free-spirited daughter, Pina. The two fall under the charismatic spell of Horatio, a shifty quasi-religious guru who introduces them to free love and beyond...
Brunello Rondi had long worked with Federico Fellini. He collaborated on that director's most famous movies: 8½, La Dolce Vita, Juliet of the Spirits, et al) before venturing off on his own. Brunello helmed numerous films over the next 15 years, including this one, plus YOUR HANDS ON MY BODY and I PROSSENETI [The Pimps], before dying from a heart attack in November 1989 at age 64.
Laura Gemser and Gabriele Tinti were real-life husband and wife who often starred together. They are probably best known for their work in DIRTY SEVEN, EMANUELLE IN AMERICA, BLACK EVA to mention only three. Of course, over his 40 year career he also made many movies (140+) without his wife. Mr Tinti died from a heart attack at age 59 in November 1991. Upon his death, Ms Gemser also left acting forever.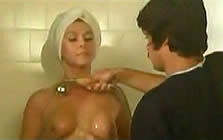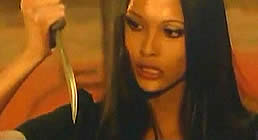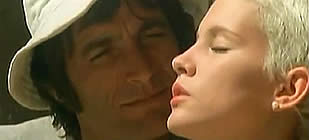 An Italian film in English language (note: this print also includes some formerly deleted Italian language scenes); widescreen format (16:9), fully uncut (94 min.), DVD encoded for ALL REGION NTSC, playable on any
American machine. Extras include original theatrical trailer.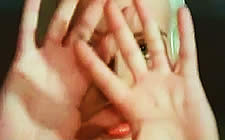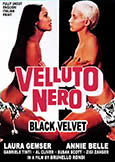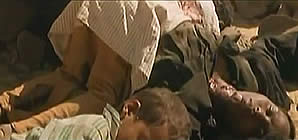 Graphic Violence/Female and Male Nudity/Drugs/Rape/Sexual Brutality/Lesbianism
For Mature Audiences Only