Alberto De Martino's Superhero Bomb!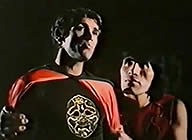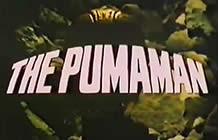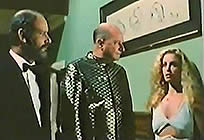 Original Italian Title: L'UOMO PUMA

director: Alberto De Martino
starring: Walter George Alton · Donald Pleasance · Sydne Rome · Miguel Fuentes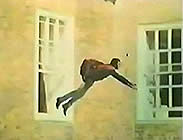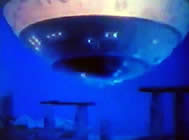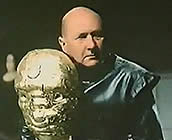 Professor Tony Farms discovers that he is really Puma Man, a superhero who is a descendant of the Aztec gods. With the help of an Aztec priest, Tony tries to thwart the plans of Kobras - a villainous mastermind in possession of a sacred puma mask - who plans to hypnotize government leaders with it and take over the world. Puma Man is a bit reluctant to fully accept his destiny; many of his newly realized superhuman abilities (like flying) are lacking in execution. This initially forces the Aztec priest to perform all the physically demanding tasks.
This is a notorious turkey that's actually been seen by very few fans of bad cinema. Perhaps the most remarkable thing about this production is the director is legendary cult filmmaker Alberto De Martino, a man who has proven that he should have known better. How is it possible that this trash was helmed by the same man who made genre classics like ANTICRISTO, INSATIABLE FEMALES and MAN WITH THE COLD EYES? Donald Pleasance said this was the worst movie he ever made. And that's really impressive since he made over 250 before his death in February 1995, at age 75. This film stopped actor Walter George Alton cold in his tracks. He changes careers afterwards. Today, Mr Alton is a medical malpractice attorney and managing partner for Walter G. Alton Jr. & Associates law firm in New York City.
Sydne Rome (real name) was born into a wealthy family in Upper Sandusky, Ohio. Her father was president of a very successful Akron area plastics corporation and helped her establish in Italy when she decided that she'd enjoy the motion picture business. After starring in numerous films (including Luigi Zampa's THE MONSTER and Rene Clement's BABY SITTER [SCAR TISSUE]) she drifted to Euro television, starring in numerous projects since the early '80s. In 2013, Ms Rome acquired the rights for Whatever Happened to Baby Jane? and has created the first stage presentation. It premiered in Rome, Italy in 2013 where a successful run has lasted years.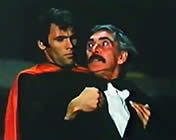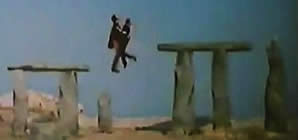 An Italian film in English language; fullscreen format, fully uncut (100 min.), DVD encoded for ALL REGION NTSC, playable on any American machine. Extras include original theatrical trailer.