A Mega Rare Uncut Motion Picture starring Pauline Chan!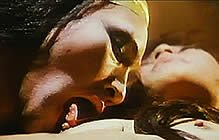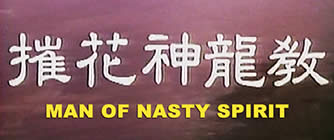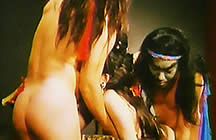 Original Chinese Title: CUI HUA SHEN LONG JIAO [Legend of Sexual Perversity]

director: Chen Chun-Liang
starring: Pauline Chan · Chui Lan-Chan · Teng Chung-Kun · Lung Kuan-Wu · Chu Bo · Che Man-Yik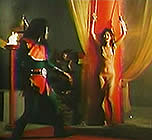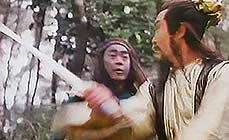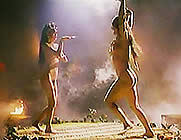 An ancient Chinese scroll containing the powerful secrets of marital arts, sexual satisfaction and medicine is ripped in half during a scrimmage. The halves end up in the hands of a noble swordsman and an evil priest. The priest - a transsexual who can't control his conflicting personalities - has access only to the evil spells and he becomes possessed by evil sex demons. He embarks on a rampage against young virgins in an attempt to satisfying his lustful consumption.
Besides the bizarre fight sequences with fireballs and flying swordsmen, power-fisted wizards and nasty vampires, there are huge portions of Category III nudity and sexual violence. Plus there's also starlet Pauline Chan! In the six years between 1991-1997, Ms Chan took the Asian film market by storm. At age 18, she starred in ESCAPE FROM THE BROTHEL and that began an impressive parade of 30 hit motion pictures which include such classics as BEHIND THE PINK DOOR, SEX FOR SALE, EROTIC GHOST STORY III, SLAVE OF THE SWORD and HUNTING EVIL SPIRITS. In 1997 she quit her career to marry a much older Taiwanese millionaire; however their marriage was short and stormy, lasting only two years. After their breakup, Pauline began to appear on TV talk shows but it became obvious that she had a drug problem. In fact, on one program she attempted to commit suicide. After that troubling episode, Pauline moved to the U.K. where she was - a bit later - imprisoned for assault. Upon release, she moved to Shanghai where, in July 2002, she gave birth to a baby boy. Unfortunately, a couple weeks later - on July 31, 2002 - Pauline Chan leaped from the window of her 24th-floor apartment to her death. She was 29 years old.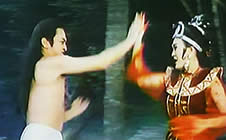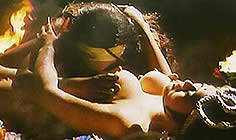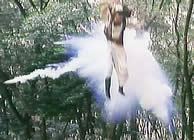 A Chinese film with English and Chinese subtitles; widescreen format, uncut (95 min.), DVD encoded for
ALL REGION NTSC, playable on any American machine. Extras include selected trailers.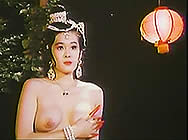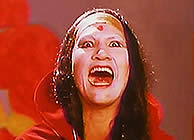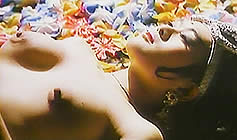 Nudity/Rape/Sexual Brutality/Violence/Strong Sexual Situations
For Mature Audiences Only