Jungle Girl Adventure from director Roberto Infascelli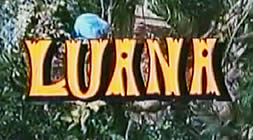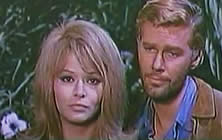 original Italian title: LUANA LA FIGLIA DELLE FORESTA VERGINE
[Luana the Daughter of the Virgin Forest]
also known as LUANA THE GIRL TARZAN

director: Roberto Infascelli (as Bob Raymond)
starring: Mei Chen · Glenn Saxon · Evi Marandi · Raf Baldassarre · Pietro Tordi · Giovanni Scratuglia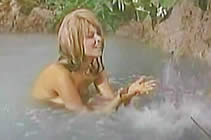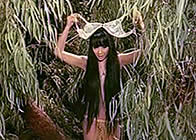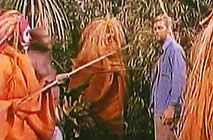 A young woman searching an untamed jungle for her missing father stumbles upon a savage jungle girl named Luana. Leader of the expedition is George (played by Dutch actor Glenn Saxon, best known for Spaghetti Westerns like DJANGO SHOOTS FIRST and erotic dramas i.e. CHRISTINA SCANDALOUS COED) and he has taken the job because once he'd been saved from a native attack in the same area by a jungle girl. Luana is played by Mei Chen who gets through the entire movie without uttering a single word of dialog but manages to look cute and innocent throughout (which is the reason she was hired).
Pretty actress Evi Marandi (sometimes Evy Marandi) is usually relagated to window-dressing roles [she was especially memorable in GOLDFACE THE FANTASTIC SUPERHERO]. Born Eyh Maranih in Anthens Greece, she made a few films there before changing her name and migrating to Italy in the early '60s.
Director Roberto Infascelli was better known as an Italian scripter/producer (he only helmed two films). He wrote Aldo Lado's NIGHT TRAIN MURDERS (Last Train of the Night) and produced numerous Spaghetti Westerns starring Tony Anthony including BLINDMAN. Mr Infascelli died from an auto accident in August 1977 at age 38.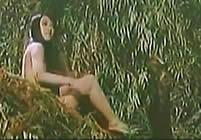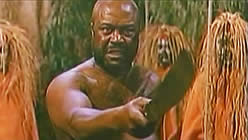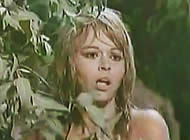 An Italian production, in English language; widescreen format, uncut (90 min.), DVD encoded for ALL REGION NTSC, playable on any American machine. Extras include selected trailers.