Special Double Feature: Both English and Spanish Prints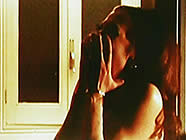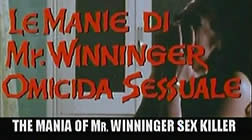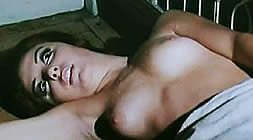 Original Spanish Title EL VAMPIRE DE LA AUTOPISTA [Vampire on the Highway]
also known as HORRIBLE SEXY VAMPIRE (Edited Version) and LE VAMPIRO SEXUEL [Sex Vampire]

director: Jose Luis Madrid (as F. J. Gottlieb)
starring: Patricia Loran ˇ Adela Tauler ˇ Waldemar Wohfahrt ˇ Joe Campoy ˇ Susan Carvasali ˇ Mary Trova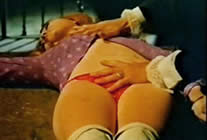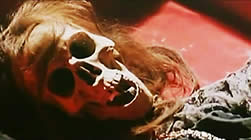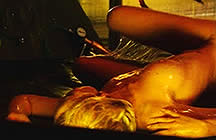 A sex sadist is murdering women in the recluse community of Stuttgart (presumably shot in Germany to avoid the strict censorship rules in Spain at the time). A doctor is convinced that the killings are the evil agenda of a vampire baron named Winninger who died many years previous. Count Oblensky, heir to the Winninger estate, moves into his ancestral castle despite a collection of unsolved murders that may be committed by someone close-at-hand. When his fiancé Susan visits, she also becomes a target for the killer.
As with other Jose Luis Madrid horror films, the plot isn't as important as the nudity and the sex slayings (also see his SEVEN MURDERS FOR SCOTLAND YARD which also starred Patricia Loran). This one is loosely based on a series of unsolved murders which the Spanish media called El Vampire de la Autopista.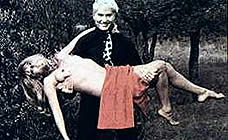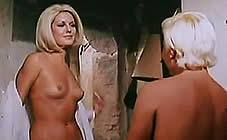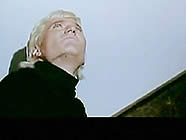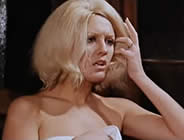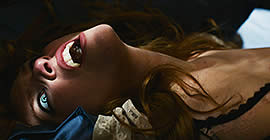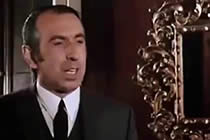 An Italian/Spanish production, two full versions: English and Spanish prints; widescreen format, (89+87 min.), DVD encoded for ALL REGION NTSC, playable on any American machine.