A Torture Shocker from Germany's Undisputed Master of Horror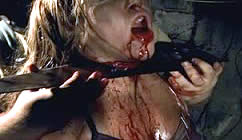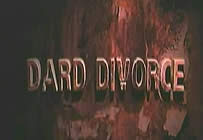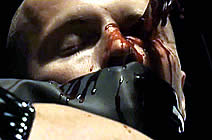 Original German title: DARD DIVORCE [Pain Divorce] or [Divorce Sting]

director: Olaf Ittenbach
starring: Martina Ittenbach · Daryl Jackson · Jaymes Butler · Barrett Jones · Kamary Phillips · Gideon Jackosn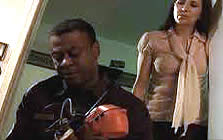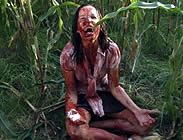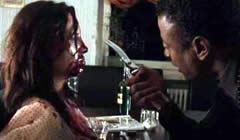 The director's wife, Martina Ittenbach, plays Nathalie Stein. She's an alcoholic mother in the middle of divorce proceedings when her husband suddenly goes missing. Also gone... both of her kids. Plus a couple of briefcases of cash and cocaine that belong to some very sadistic gangsters. Of course, the bad guys believe Nathalie knows more about her husband's whereabouts than she is telling, so they proceed to torture her in extraordinarily nasty ways. Somehow she survives, but only to face more (and more) assaults by one sadist after another. Meanwhile, husband Daniel and the two kids are not enjoying themselves at Disneyworld. Not a chance. There's enough torture for everyone.
The awkward title, DARD DIVORCE, is explained early on. According to Ittenbach, 'Dard' is a Persian word meaning Pain. However, it is also German for Sting. The true meaning of the title is a combination of both. For more gore mayhem also see Olaf Ittenbach's GARDEN OF LOVE, HOUSE OF BLOOD and PREMUTOS LORD OF THE LIVING DEAD..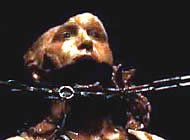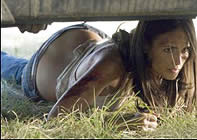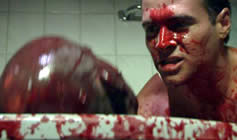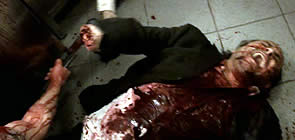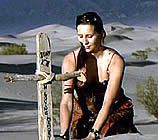 A German film, shot in English language; widescreen format (1:78), fully uncut (85 minutes), DVD encoded for ALL REGION NTSC WORLD FORMAT. Extras include trailers.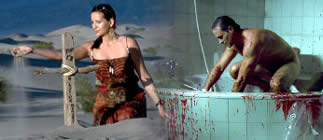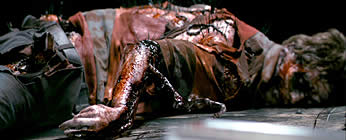 Extreme Graphic Violence/Sexual Themes/Male and Female Nudity/Gore/Drugs
for Mature Audiences