Cult Director Alberto De Martino's First Thriller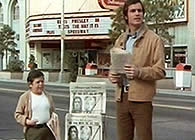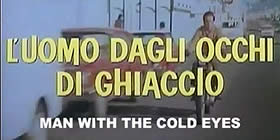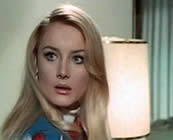 original Italian title: IL RACKET DEI VIOLENTI [Violent Syndicate]
also known as THE MAN WITH THE ICY EYES

director: Alberto De Martino
starring: Antonio Sabato · Barbara Bouchet · Corrado Gaipa · Victor Buono · Keenan Wynn · Faith Domergue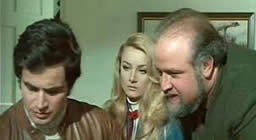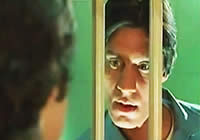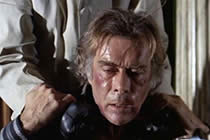 A state senator is murdered outside his home in Albuquerque and the police arrest a strange man described as having 'icy eyes.' A reporter finds a stripper who claims to be an eyewitness to the killing as committed by the man arrested. At his trial, she testifies against him and he is sentenced to death. However, the reporter soon begins to find holes in the stripper's story. And then other circumstances arise which makes him believe the wrong man may have been convicted.
Alberto De Martino went to New Mexico to shoot this film and managed to capture the very fiber of that sun-soaked landscape for this well-developed Giallo. In addition to the lead performers, he recruited a number of retired actors from the Albuquerque community including Victor Buono, Keenan Wynn and Faith Domergue (probably best known for being the ex-mistress of Howard Hughes). Mr De Martino enjoyed a 25 year career as a film director during Italy's heyday. He first delivered peplums and then Spaghetti Westerns. This would be his first venture into the thriller genre. He is best known for the blasphemous shocker ANTICRISTO and the actioner SHADOWS IN AN EMPTY ROOM. Mr De Martino died from heart failure at age 85, June 2015.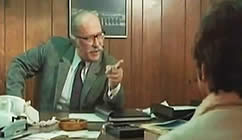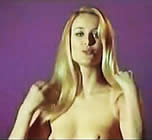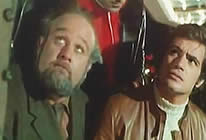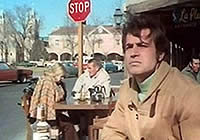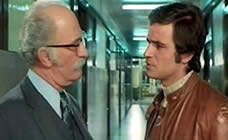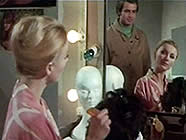 An Italian film in English language; widescreen format, fully uncut (92 min.), DVD encoded for ALL REGION NTSC, playable on any American machine. Extras include selected theatrical trailers.