Wildly Intense Hardcore Horror from the Mo Brothers!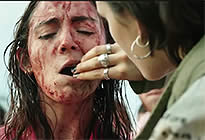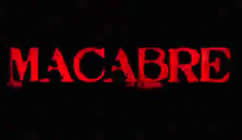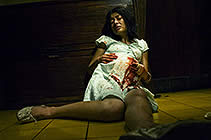 Original Indonesian title: MENGERIKAN [Macabre]
also known as DARAH

director: Imo Stamboel and Timo Tjahjanto (as The Mo Brothers)
starring: Shareefa Daanish · Julie Estelle · Ario Bayu · Sigi Wimala · Arifin Putra · Imelda Therinn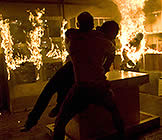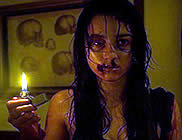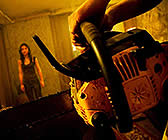 Newly weds Adjie and Astrid - along with their three best friends and little sister Ladya - decide to take a short road trip before flying off to their new life in Australia. That evening, the trip is abruptly interrupted when they decide to give a ride to an abandoned young woman. They take her to an isolated house in the thick of the woods where the girl insists that they meet her mother, Dara. Mom insists that their kindness must be rewarded with food and rest. At this point, the group is drugged and the night turns into a crimson-hell of cannibalistic mayhem.
Easily one of the most accomplished films to emerge from Indonesia (a country not known for this level of craft). This is the debut project for the Mo Brothers. They spent three years making it, first shooting as an experimental short with the same cast and crew (calling it Darah, based on the mother character) and then - after getting positive reinforcement from Film Festival audiences - they flushed out the narrative into a feature film. Excessively gory with an abundance of carnage, the Mo Brothers have said this is their homage to Tobe Hooper's TEXAS CHAINSAW MASSACRE.
After the shoot, director Timo Tjahjanto married star Sigi Wimala (the actress who played the pregnant Astrid).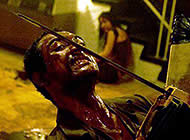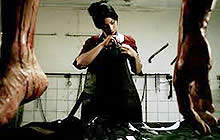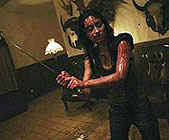 A Indonesian film with English subtitles; widescreen format, (96 min.), DVD encoded for ALL REGION NTSC, playable on any American machine. Extras include selected trailers.