"Sweden: Where Facts of Life are Stranger than Fiction"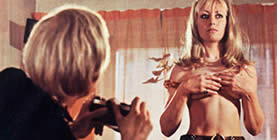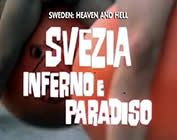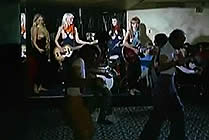 original Italian title: SVEZIA INFERNO E PARADISO [Sweden Hell and Heaven]
also known as SWEDEN HEAVEN OR HELL

director: Luigi Scattini
narration by Edmund Purdom     music by Piero Umiliani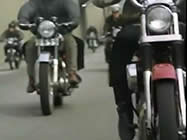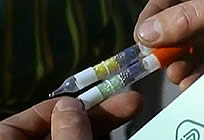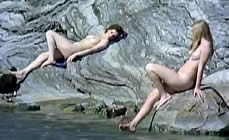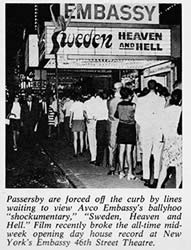 This shockumentary broke boxoffice records upon its USA release in 1968 (see right), attracting huge audiences hoping for a glimpse at the ugly underbelly of the "world's most idyllic country." The ads promised: SEE The Love Cruise: A training course for turned-on teens, SEE Bachelorette Party: A bride-to-be's last fling, SEE Moonlightlight Babes: Cops by day, nude models at night, SEE The Swap Shop: A trade-in deal for married couples only, SEE Polar Bare Club: World's most beautiful snow girls, SEE A Haven for Hippies: Where everything is free, SEE The Communal for Survival: a radiation-proof city beneath a city, SEE The Eden of Sweden: Where clothes aren't allowed, SEE The Smut Library: The world of government sanctioned porn. Plus more!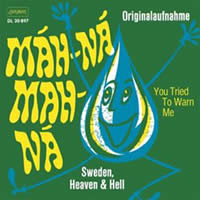 revolution of the '60s.     Interesting, the film also featured a unique soundtrack from Piero Umiliani which included his Mah-Na-Mah-Na (see left), an infectious tune that later charted as a Muppet 'original' (supposedly performed by The Two Snowths).     Luigi Scattini graduated with a law degree, but chose to become a journalist and film critic for several Italian magazines including Gente and Oggi. He became a documentarian in the early '60s and moved to the 'shockumentary' with this project. He would often work as editor and scripter for his projects. In 1977, he helmed a quirky actioner with Annie Belle and Pamela Grier, NIGHT OF THE HIGH TIDE. Mr Scattini died from natural causes in 2010 at age 83.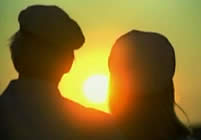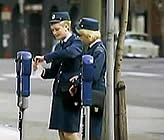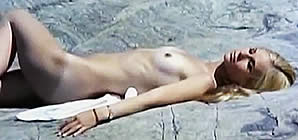 An Italian film in English language; fullscreen format, fully uncut version (86 minutes),
DVDs encoded for ALL REGION NTSC; extras include trailers.