Jesus said to Peter:
"You can sin and be forgiven 490 times.
This motion picture is about the 491st"

The Taboo-Breaking Debut Film from Director Vigot Sjoman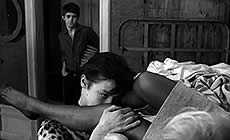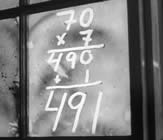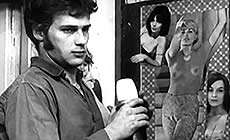 director: Vigot Sjoman    written by: Lars Gorling
starring: Leif Nymark · Lars Lind · Lena Nyman · Sven Algotsson · Stig Tornblom · Lars Hansson · Frank Sunstrom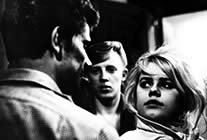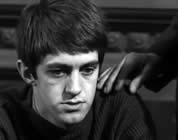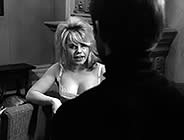 A group of delinquents are chosen to participate in a social observation experiment designed to educate authorities on how to better deal with the nihilistic youth culture. This group of six troubled young men have agreed to live together in an apartment (rather than do jail time) while being supervised by a condescending social worker. Nisse, the leader of the gang, concocts a plan to blackmail a homosexual police inspector but it backfires and he is raped by the man. This sets Nisse on a frenzied mission to discredit both the social worker and the inspector. Everything becomes ugly and complicated when a young whore moves in with the group.
This shockingly graphic story ran into major distribution problems worldwide, initially even banned in Sweden. The year of release was 1964 and NOTHING had previously hit the screen like this film. Filmmakers Sjoman/Gorling broke numerous taboos: 1. Never before had the word 'fuck' (Knulla) been heard in a movie [officially, the F-Bomb did not exist in a movie until Bob Dylan's Don't Look Back or Joseph Strick's James Joyce's Ulysses, both released three years later in the summer of 1967); 2. This was the first commercial International project to show full-frontal nudity, including pubic hair [officially, according to film historians, that didn't happen until Michelangeo Antonioni's Blow Up in 1966]; 3. This was the first to feature bestiality as a crucial theme [and only one of a handful of such films, also see BESTIALITA (1976), ISLAND OF DEATH (1974), EMANUELLE INVESTIGATES VIOLENCE TO WOMEN (1977), LA CRIATURE (1977) et al].

Despite all these landmark moments, this motion picture was overshadowed by Vigot Sjoman's subsequent project I AM CURIOUS (YELLOW), the movie that changed cinema forever. That one opened the floodgates by being the first film to depict on-screen sexual intercourse.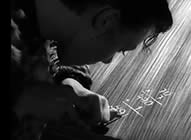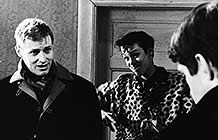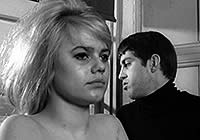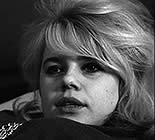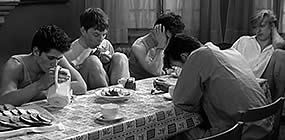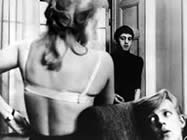 A Swedish film with English subtitles; widescreen format, fully uncut version (98 min.),
DVD encoded for ALL REGION NTSC, playable on any American machine.