I Am Curious: The Film That Changed Everything!
The First Theatrical Movie Depicting On-Screen Sexual Intercourse
Special Double Feature: I Am Curious (Yellow) and (Blue)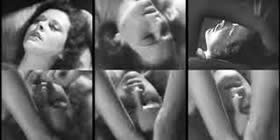 Two Complete Films on Two DVDs in a Special Boxed Package

director: Vilgot Sjoman (for both films)

1. I AM CURIOUS (YELLOW) Fully Uncut 121 Minutes
Lena Nyman · Vilgot Sjöman · Börje Ahlstedt · Peter Lindgren · Chris Wahlström · Marie Göranzo
2. I AM CURIOUS (BLUE) Uncut 107 Minutes
Lena Nyman · Vilgot Sjöman · Maj Hultén · Börje Ahlstedt · Sonja Lindgren · Bertil Wikström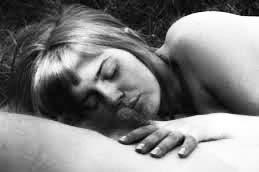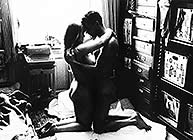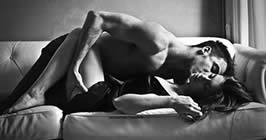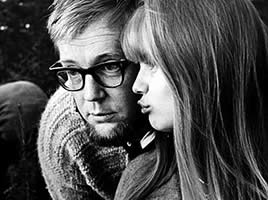 Seized by customs upon entry to the United States, subject of a heated court battle, banned in cities around the world, this is the landmark film that changed cinema forever as it brought on-screen sexual intercourse to the theatrical screen. It is also a poignant study of society during the sexual and political revolution of the '60s. The films (Yellow and Blue, the colors of the Swedish flag) tell the story of Lena, a rebellious young journalist, on a quest to understand the cultural upheaval around her while exploring her own sexual drives.
   Director Sjoman was no stranger to controversy; his two previous films 491 and MY SISTER MY LOVE also broke long-standing cinema taboos. Mr Sjoman died from cerebral hemorrhage, age 81, in 2006.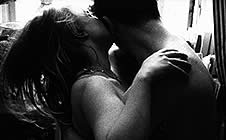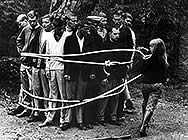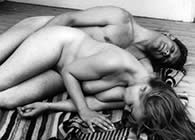 Two Swedish films, with English subtitles; fullscreen format, fully uncut versions (121 + 107),
DVDs encoded for REGION 1 NTSC; tons of extras including trailers, court transcripts,
interviews, director's diary, deleted scenes.