Brigitte Lahaie in Eurocine's "Most Reprehensible Exploitation Film"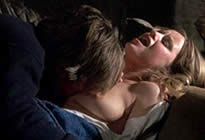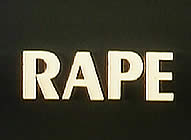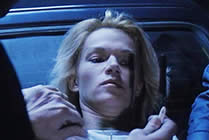 Original French Title: VIOL, LA GRANDE PEUR [Rape: The Great Fear]

director: Pierre Chevalier (as Peter Knight)
starring: Monique Gerard · Brigitte Lahaie · Joelle Le Quement · Lily Brown · Joan N'Guyen · Rita Dunkan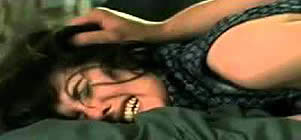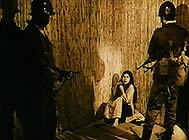 Perhaps the most reprehensible movie ever released, masquerading under the guise of 'solution through education,' here is a sleazy semi-mondo film about a group of reporters trying to give more in-depth coverage to rape cases. Seemingly, their goal is to rally public awareness for the problem which - according to on-the-street interviews at the film's start - is considered surprisingly trivial (e.g., "In my opinion it's just a big joke," says one young woman). As a result, the audience is presented with a series of eight different rape enactments of various intensity. Easily, the standout episode stars Brigitte Lahaie as a medical student who gets revenge against two truckers after a brutal assault.
This film was produced by the notorious Eurocine Studios, the production company that specialized in European exploitation with their stable of directors like Jess Franco (EXORCISM) and Andrea Bianchi (MANIAC KILLER). Most of the female cast members were unknown actresses - purposely chosen for their anonymity to add realism to the project - but a couple were well known to the genre. Specifically, Joelle LeQuenent was a dependable Eurocine starlet best known for various Franco films including WOMEN BEHIND BARS and Brigitte Lahaie [certainly the centerrpiece here as the only victim to dish out revenge]. When this movie was shot, Brigitte was the most popular actress in French porn. She starred (or co-starred) in 28 other projects that same year, including NIGHT FEVER and S.S. BORDELLO.
Filmmaker Pierre Chevalier was an old-school film director who made mostly matinee "B" actioners for 20 years before finding a home with Eurocine in 1970. He helmed numerous exploitation films under a variety of pseudonyms (William Russel, Claude Plault, Lina Cavalcanti, Peter Knight) including the Naziploitation project CONVOY OF GIRLS. Mr Chevalier died from natural causes at age 89, February 2005.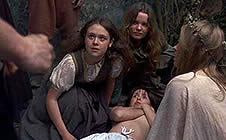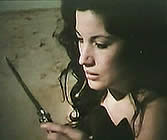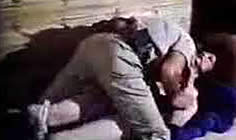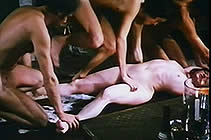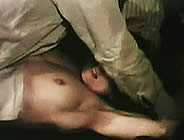 A French film in English language with Dutch subtitles; fullscreen format, fully uncut version (94 min.), DVD encoded for ALL REGION NTSC, playable on any American machine. Extras include selected trailers.