Jenny Agutter in a rare Freddie Francis Horror film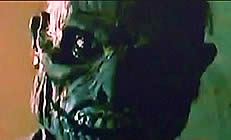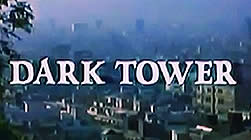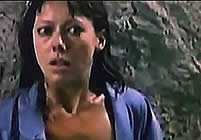 Original Spanish title: TORRE DE CRISTAL [Crystal Tower]
Released in Japan as: DEMONS 7: INFERNO

director: Freddie Francis (as Ken Barnett)
starring: Jenny Agutter · Michael Moriarty · Carol Lynley · Kevin McCarthy · Ramiro Oliveros · Monica Fatjo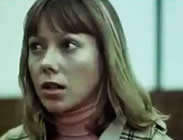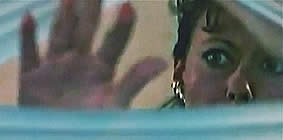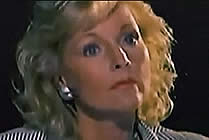 A window-washer falls to his death from the side of a Barcelona high-rise office building, also killing an unsuspecting pedestrian. Security consultant Dennis Randall is called in to investigate. At first, he first believes the deaths are accidental, but then after working with the building's architect Carolyn Page, he soon starts to think that a strange - perhaps supernatural - force is at work inside the building.
Miss Jenny Agutter has enjoyed a long and successful career (100+ films in 40+ years) since this early projects like I START COUNTING. She is known for such mainstream hits as American Werewolf In London and Captain America, but genre fans will always remember her for Nicolas Roeg's WALKABOUT and Monte Hellman's Spaghetti Western CHINA 9 LIBERTY 37. Her co-star here is Carol Lynley, an American actress who was ravishing in her early films like Blue Denim (1959) and Return to Peyton Place (1961). Genre fans will always remember her for the excellent horror film THE SHUTTERED ROOM.
Freddie Francis was an accomplished, award-winning cinematographer long before he accepted the directing chair at Hammer Studios in 1964 (for Evil of Frankenstein). Reportedly, that's the reason he had difficulties on this project for producer Sandy Howard. In the industry, Howard was known for his close-up cinematography mania, as evidenced in his productions TOGETHER BROTHERS, VICE SQUAD, as well as his years of TV work). On the other hand, Francis considered the steady use of close-up photography as "sophomoric." For this project - shot in Barcelona on a tight budget - Howard demanded an abundance of close-up work to camouflage the lack of special effects. Francis, who also hated the use of special effects ("They compromise the integrity of the cinematographer," he would say) walked from the project at some point and was replaced by Ken Wiederhorn (best known for Return of the Living Dead Pt 2). Mr Francis had directed his last film. From that point forward he worked exclusively as a cameraman. In fact, immediately after leaving this film he went to the United States where he lensed Glory (which earned him an Academy Award). Freddie Francis retired from the business in 2000. He died from a stroke a few years later, in 2007, at age 89.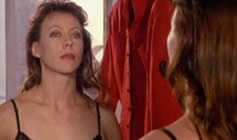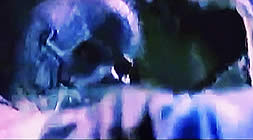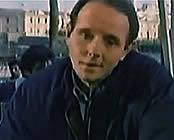 A Spanish film in English language; widescreen format, uncut version (80 min.), DVD encoded for ALL REGION NTSC, playable on any American machine. Extras include original trailer.