Nobody was expecting this tale of Fetishism, Nymphomania, Necrophilia, Sadomasochism in the Summer of 1969.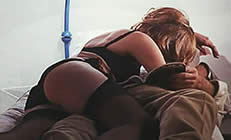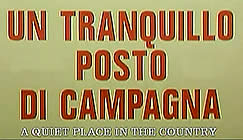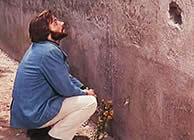 Original Italian Title: UN TRANQUILLO POSTO DI CAMPAGNA
director: Elio Petri
starring: Vanessa Redgrave · Franco Nero · Georges Geret · Gabriella Grimaldi · Rita Calderoni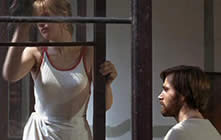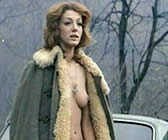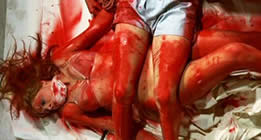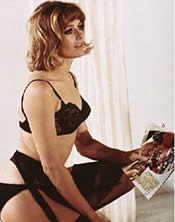 It must have looked great on paper: Vanessa Redgrave, the award-winning star of Michelangelo Antonio's Blow Up and Franco Nero, International hero of DJANGO. This real-life jetset couple would be in a 'romantic thriller' by Italian director Elio Petri, their first movie together since the Worldwide hit musical Camelot. Perhaps nobody at the studio read Petri's script or perhaps his ironclad final-cut clause kept the executives from stopping him. But nobody was expecting this tale of fetishism, nymphomania, necrophilia, sadomasochism in the summer of 1969.

  Successful abstract artist Leonardo Ferri is having trouble with his creativity. His manager/lover Flavia arranges for them to relocate to a countryside villa. But his creative block continues and he's starting to have violent nightmares. Leonardo is soon overwhelmed with a legend of a young countess who died at the villa. As the last vestiges of sanity slip away he becomes obsessed with painting vaginas.
This film also marks the debut for actress Rita Calderoni, the beautiful vixen who became the 'face' of Renato Polselli's controversial projects ensuing with his TRUTH ACCORDING TO SATAN through BLACK MAGIC RITES AND SECRET ORGIES 14th CENTURY until his TORINO: VICE CENTRAL in 1979. Although many critics were frustrated over her staunch attachment to Polselli's cinematic rantings, she was clearly his muse and he benefited from her devotion.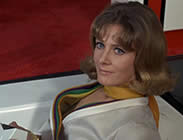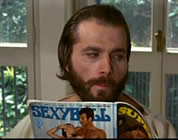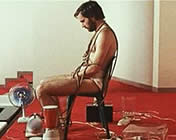 An Italian film, with English subtitles; widescreen format, fully uncut (102 minutes), DVD encoded for
ALL REGION NTSC WORLD FORMAT; extras include original theatrical trailer.