"The Most Extreme Reprehensible Crime Thriller Ever!"
                                                                                                                     --V A Musetto, NY Post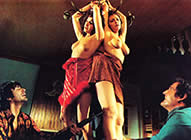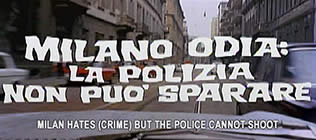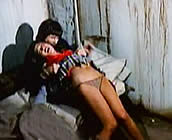 original title MILANO ODIA: LA POLIZIA NON PUO SPARARE
[Milan Hates (Crime) But the Police Cannot Shoot]
also known as DEATH DEALER and ALMOST HUMAN and EXECUTIONER and BERSERKER

director: Umberto Lenzi
starring: Tomas Milan · Henry Silva · Anita Strindberg · Laura Belli · Ray Lovelock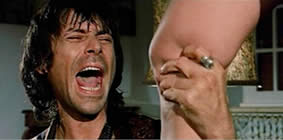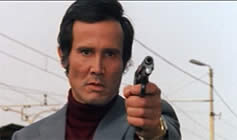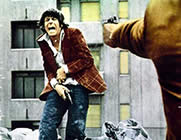 An incredibly violent and mean-spirited Italian Crime-Thriller from legendary filmmaker Umberto Lenzi. The film stars Tomas Milan as Giulio Sacchi, a lowly thug depised even by his peers. Sacchi has criminal perseverance though and manages to concoct a kidnapping/ransom scheme that should set him and his crew up for life. Of course, Sacchi is his own worst enemy, a crazy bastard who makes everything deadly for everyone around him.
Italian director Umberto Lenzi made this motion picture in 1974, shortly after the first 'cannibal film,' his own DEEP RIVER SAVAGES, and years before his seminal EATEN ALIVE BY CANNIBALS and CANNIBAL FERROX. Mr Lenzi directed MEAN TRICKS with Charles Napier before retiring from the movie business 1992. It would be his final film. After writing a series of murder mysteries set in the 1930s and '40s involving real-life characters of the Italian film industry (his most recent novel Cuore Criminale was released in late 2016), Umberto Lenzi died from heart failure in October 2017 at age 86.

An Italian film in English language; widescreen format, totally uncut version (96 min.),DVD encoded for ALL REGION NTSC, playable on any American machine. Extras include original trailer.