Klaus Kinski plays the dressed-in-black frontier lawyer gunfighter
A Beautiful Print Fully Uncut (92 Minutes)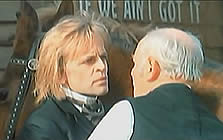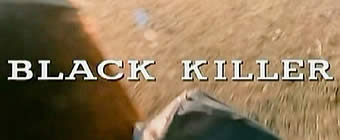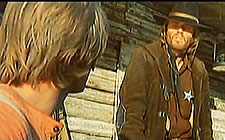 director: Carlo Croccolo (as Lucky Moore)
starring: Klaus Kinski · Fred Robsahm · Marina Mulligan · Antonio Cantafora · Tiziana Dini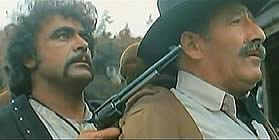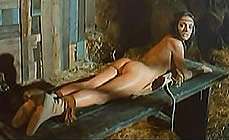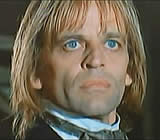 Here's a textbook example of the Spaghetti Western genre, incorporating the revenge for a slaughtered family theme with the evil town boss motif. there's even a pair of mysterious gunfighting 'strangers, and a nasty gang of seven Mexican brothers (discordantly named 'OHara), plus Klaus Kinski in a full-length role. This film was one of eleven made by Mr Kinski in 1971; he also starred in the legendary BEAST KILLS IN COLD BLOOD.
Nobody wants to be sheriff in Tombstone. Twenty-six of them have died over the past two years. And the last sheriff didn't make it beyond the first 24 hours. It's all because of the O'Hara Brothers, seven wild Mexican killers who - along with corrupted Judge Wilson - control the city. When rancher Peter Collins is killed and his beautiful Indian wife Sarah is raped by the gang, a bent-on-revenge bounty-hunting brother pins on the tin star and accepts his license to kill. He's aided by a mysterious, dressed-in-black stranger who turns out to be a sharpshooting frontier lawyer.
This film holds the dubious distinction of being one of a handful of Spaghetti Westerns that contains female frontal nudity. It's one of two movies directed by Carlo Croccolo (as Lucky Moore); he was much better known as a 'character actor' with over 150 projects under his belt including Jodie Foster's scandalous sex comedy IN THE BEACH HOUSE. He has won Best Supporting Actor awards twice, first for KING OF NAPLES (1989) and then - more recently - for THE PROTAGONISTS in 2000. He is currently a regular on the television series CAPRI where he plays the character Totonno.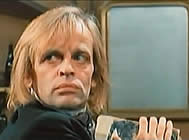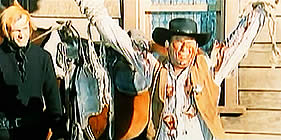 An Italian film in English language; widescreen format, totally uncut version (92 min.), DVD encoded for ALL REGION NTSC, playable on any American machine. Extras include trailers.