The Star and Creator of WOLF DEVIL WOMAN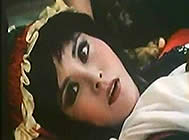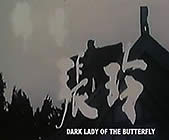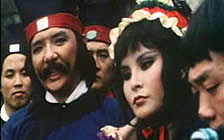 Also Known As: DARK LADY OF KUNG FU (edited version)

director: Lin Chang (Ling Chang aka Pearl Cheong)
starring: Lin Chang (Pearl Cheong) · Susan Tyrell · Bo Svenson · Julia Duffy · Marcia Lewis · Bill Paxton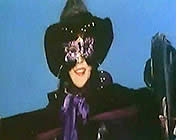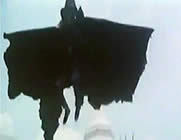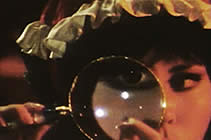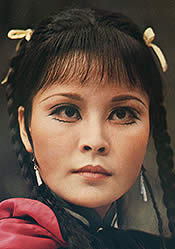 This is a combination Batwoman and Robin Hood tale with some fantasy elements, starring Lin Chang of WOLF DEVIL WOMAN fame. The Butterfly Bandit is terrorizing the rich people of the land. Despite a large reward offered for capture, the Butterfly Bandit is still at large. Her incarceration is complicated by the fact that everybody thinks she is a male. Frustrated by the stupidity of the officials, she shows up to humiliate bounty hunters to mock them and rob them before making an escape. When not scaling rooftops as Butterfly she is an eccentric teacher known as Miss Monkey G. and attempts to keep an unruly gang of street-hustling kids in line.

Lin Chang's film is a loose remake of Shaw Brother's Black Butterfly, bearing only a casual resemblance to the original. This is essentially a Pearl Cheong project and that means elaborate pre-gothic Lolita costumes, broad reality gaffs, jarring wirework and a distinctive fantasy style.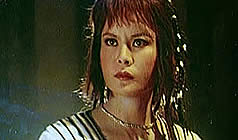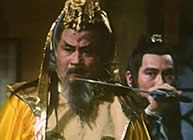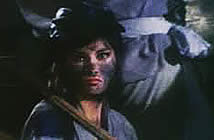 A Taiwanese film, dubbed in English Language; fullscreen format, fully uncut (92 minutes),
DVD encoded for ALL REGION NTSC WORLD FORMAT; extras include selected trailers.