A Martial Arts tale of Possession and Obsession as Rival Clans declare War!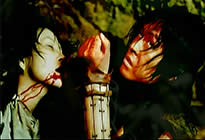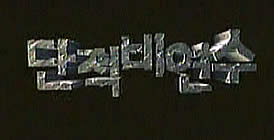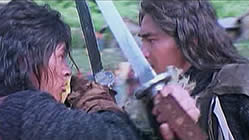 Original Korean Title: DANJEOGBIYEONSU
Also Known As CONFLICT OF GINGKO and LEGEND OF THE GINGKO TREE and LEGEND OF GINKO
director: Kang Je-Gyu [Kang Je-Kyu]
starring: Kim Seok-Hun · Sol Kyung-Gu · Lee Mi-Suk · Choi Jin-Sil · Kim Yun-jin · Kong Hyeong-Jin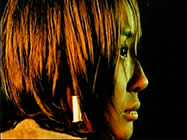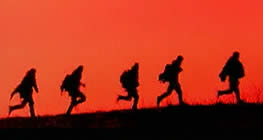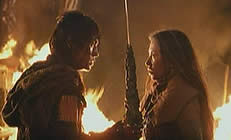 Here's an action picture that was promoted as a 'South Korean Conan,' due to its obsession with broad swords, a realistic fighting style, and melodrama romance. The film opens with an existing ancient feud between two warring tribes that centers around a mountain called Mount Holy. One tribe has become most prosperous, while the other lives in a barren area where food is scarce and they have resorted to eating the flesh of their dead. This tribe - desperate for a better existence - creates a Holy Sword that can challenge the Mountain god and, most importantly, the other tribe. But first they must sacrifice a young girl named Vee in order to activate this supernatural sword.
An amazing action fantasy! Loads of epic fight scenes plus an intricate story of people struggling for survival against all odds, physical and supernatural. Here is a beautiful, action-packed adventure about violence and love from Korean filmmakers Kang He-Gyu and Le Mi-Suk (the team responsible for SHIRI and BROTHERHOOD OF WAR). This film stars actress Kim Yun-Jin, in her first project after the blockbuster SHIRI and before her controversial role in the erotic romance DEEP LOVE. Ms Kim left South Korea in 2004 to become a regular star on ABC's popular series Lost.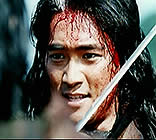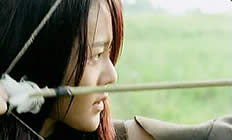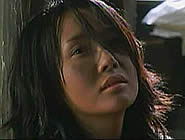 A Korean film with English subtitles; widescreen format (16:9), uncut (117 minutes)
DVD encoded for ALL REGION NTSC FORMAT; extras include 'Behind the Scenes' and theatrical trailer.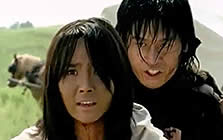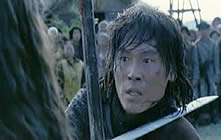 Violence/Gore/War Conflict
Recommended or Mature Audiences