Keir Dullea is the Marquis DeSade in Controversial Bio-Pic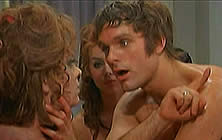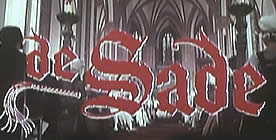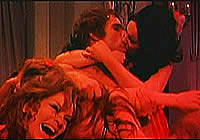 director: Cy Endfield
starring: Keir Dullea · Senta Berger · Lilli Palmer · John Huston · Anna Massey · Sonja Zemann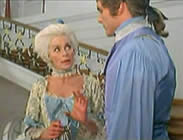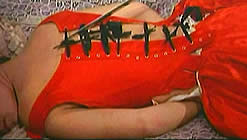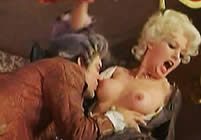 The plot depicts incidents from de Sade's childhood, adulthood, marriage, imprisonment, institutionalization in an asylum, old age, and finally death. The episodes are filmed as dreams, reminiscences, hallucinations, theatrical performances, and - of course - as reality. Excerpts from de Sade's biography (some of which are controversial) include accusations of child molestation at the hands of the Catholic clergy, his own criminal history of abuse (against a prostitute), his arranged marriage, sex orgies, his obscene writings and his committal to Charenton asylum for the insane.
This film was an attempt for Roger Corman's American International to leave the Grindhouse/Drive-In circuit and enter the 'arthouse' arena. In essence, the studio was consciously making a "thinking man's exploitation film. But unfortunately the project was plagued with problems from the inception (including a director who flatly refused to helm the required sex scenes forcing Corman himself to get involved). The result is an - admittedly - flawed film that yet remains fascinating in retrospective. Keir Dullea (straight from Stanley Kubrick's 2001 Space Odyssey) makes a convincing DeSade and John Huston brings integrity to the film with his powering presence as DeSade's father.
Following a lucrative career, Senta Berger cut ties with Hollywood after this film and formed her own production company in Europe with husband Michael Verhoeven, a German film director. She began starring in and producing genre films - mostly sex comedies and thrillers (including the excellent giallo MAN WITHOUT A MEMORY) - and is still active today. Lilli Palmer (born Lilli Marie Peiser in Poland, 1914) relocated to England after Hitler's rise to power. She managed to break into the entertainment field as a stage actress and quickly moved to motion pictures. Lilli met actor Rex Harrison during the filming of Notorious Gentleman (1945); they soon married and relocated in the United States. After a decade of being the wife to 'Sexy Rexy,' she divorced him and moved to Germany where she continued her acting career. Easily, she is best known to genre fans for the headmistress role in Narciso Ibáñez Serrador's HOUSE THAT SCREAMED (aka RESIDENCIA). Ms Lilli Palmer died from Thrombocytosis June 2012 at age 67.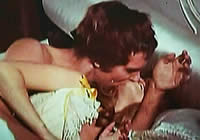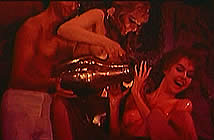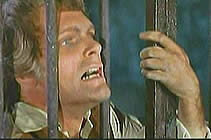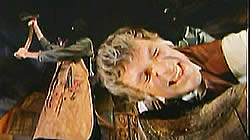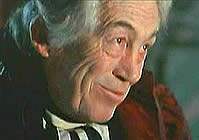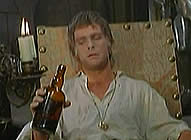 An American film in English language; widescreen format (16:9), uncut (104 minutes)
DVD encoded for ALL REGION NTSC WORLD FORMAT; extras include theatrical trailer.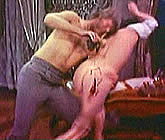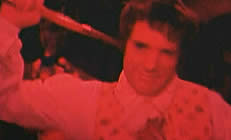 Violence/Nudity/Sexual Brutality
For Mature Audiences Only