Includes both the Original (Censored) and Traditional Endings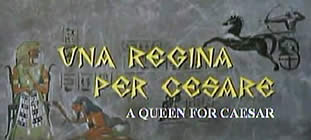 Original Italian Title: UNA REGINA PER CESARE
also known as CLEOPATRA: A QUEEN FOR CAESAR

director: Piero Pierotti
starring: Pascale Petit · George Ardisson · Rik Battaglia · Gordon Scott · Akim Tamiroff · Barbara Loy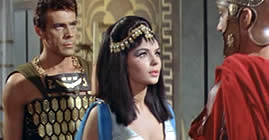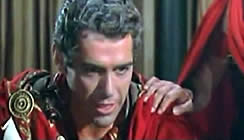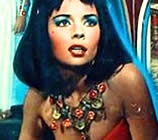 This film mostly explores the Cleopatra era prior to the arrival of Caesar and Marc Anthony. As the rightful heir to the throne of Egypt, Cleopatra finds herself forced to deal with her brother Ptolemy who wants the throne for his own rule. Despite being manipulative herself, Cleopatra falls prey to the scheming Ptolemy and finds herself thrown in the palace prison. Her beauty and her mental strength attracts many admirers who help Cleopatra escape.
Piero Pierotti was an Italian director who concentrated mostly on peplum actioners (and a couple Spaghetti Westerns) from 1959 until his death at age 58 in 1970. Despite objections from the studio, he boldly included a controversial nude scene at the conclusion of this film (apparently based on historical facts surrounding Cleopatra's gift of herself to Caesar). The scene was reshot with a clothed Cleopatra. This DVD contains both versions of the ending.
Coy actress Pascale Petit (born Anne-Marie Petit in February 1938) was a striking Cleopatra. She was a French star who occasionally appeared in other Euro productions, but genre fans know her best for the kinky role in Zbynek Brynych's CARNIVOROUS FEMALES.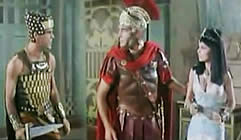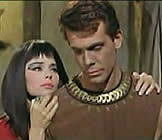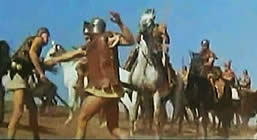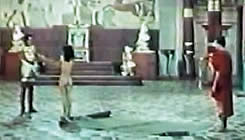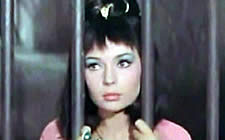 An Italian film in English language; widescreen format (16:9), uncut (90 minutes) with original banned ending included, DVD encoded for ALL REGION NTSC WORLD FORMAT.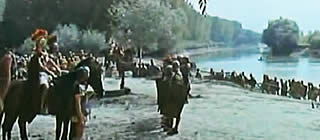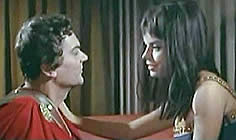 Violence/Sexual Brutality/Nudity/Bondage
Recommended for Adult Audiences