This Film has turned Krekkrai Unsonti into an Overnight Sensation!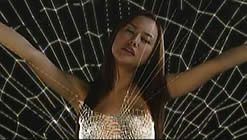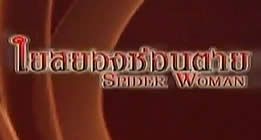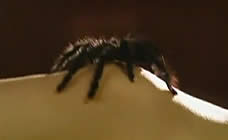 director: Ruchapol
starring: Krekkrai Unsonti (Kerkai Sunsol) · Norramon Noktien · Chuleporn Artpru · Dongamorn Tekjumlong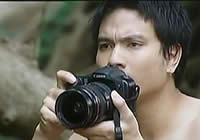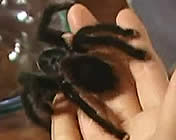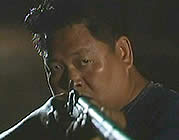 Similar to many Euro genre film, this one opens (in less enlightened times) as a witch is being burned at the stake for kidnapping and eating children of the village. Claiming her innocence, she involves a 'spider' curse on her oppressors and the community in general. Then years later, her curse manifests. A group of vacationing young people encounter a mysterious girl who seems to have a naive sexual effect on the males. As their lust for this nymph intensifies, so also does an exorbitant number of huge spiders in the area. Finally - too late - the teens realize there is a connection.
Actress Krekkrai Unsonti (also called Kerkai Sunsol) has become an overnight sensation in Thailand solely as a result of this highly promoted film. Her exotic looks have stirred the imagination of fans, reportedly accentuated by her coy controversial nude scene [see below right], something that virtually NEVER takes place in mainstream Thai films.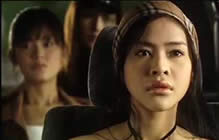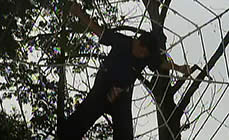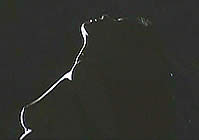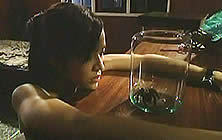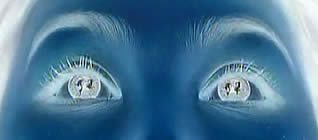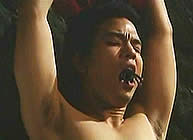 A Thai film with English subtitles; widescreen format (16:9), uncut (93 minutes), DVD encoded for ALL REGION NTSC WORLD FORMAT; extras include selected theatrical trailers.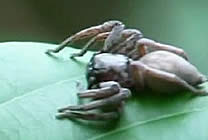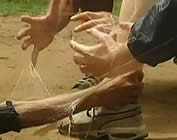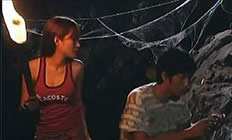 Violence/Sexual Situations/Nudity
recommended for Mature Audiences