Wu Ma and Lam Ching-Ying in Controversial Vampire Story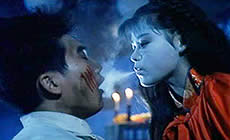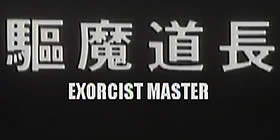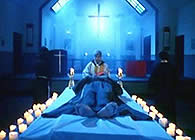 Original Italian title: QU MO DAO ZHANG

director: Wu Ma
starring: Lam Ching-Ying · Wu Ma · Collin Chou · Hung Yue · Yip Wing-Cho · Chen Chia-Chun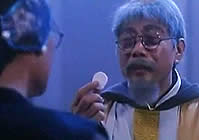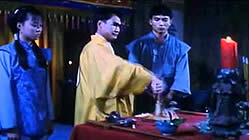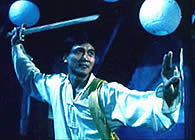 Upon first glance, this appears to be yet another variation of the popular MR VAMPIRE franchise. While it does also star master vampire slayer, A-Chiou (played by veteran Lam Ching-Ying, this time without a mustache but still sporting the one-eybrow look) and does include a Maggie Cheung substitute in the form of Hung Yue, there is a major difference between this film and others which came before it. This is not so much a vampire movie as it is a challenge to foreign religions, specifically the Catholic Church. A British priest, practicing in China, is killed in the churchyard by a falling cross and he is buried in the church basement. Many years later, the church is reopened by a Vatican-trained Chinese priest, Father Wu. The local monk, Master A-Chiou is skeptical of Western religions and fights to keep the Catholic doors closed. But he's overruled. Sure enough, the village should have listened to him as the dead priest is resurrected as a vampire.
Wu Ma and Lam Ching-Ying have played these roles so many times, they could do it in their sleep but they manage to make their characters seem fresh. Their interaction with each other is worth the watch. The production is also top-notch and the special effects are a cut above similar HK horror fare. * After this film Lam moved his monk to TV for a series called Vampire Expert (1993-97). After starring in 125+ projects since the early Seventies, Lam Ching-Ying died from liver cancer at age 44 in November 1997. * Wu Ma starred in 270+ films between 1964-2014 (and directed 50). He died from lung cancer in February 2014 at age 71.
Released in Turkey as Zombi 51 Dürüst Gerçek Gerçek Final Bölümünde baska hiçbir film izlenmeyecek Bölüm 2
(Zombi 51: The Honestly True Real Final Chapter That will not be Followed by Another Film Ever Part 2).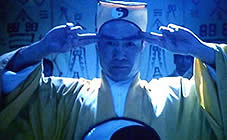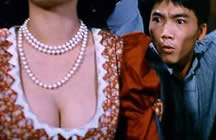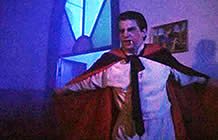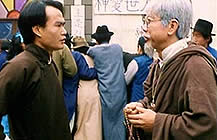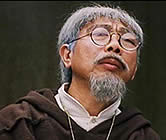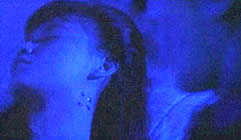 A Hong Kong film with English and Chinese subtitles; widescreen format (16:9), uncut (92 minutes), DVD encoded for ALL REGION NTSC WORLD FORMAT; extras include selected theatrical trailers.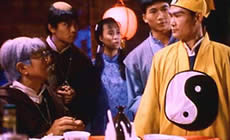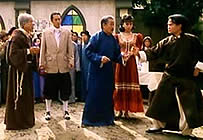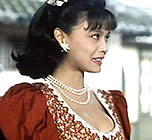 Violence/Religious Controversy