Sergio Bergonzelli directs Barbara Bouchet's Final Film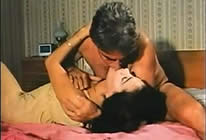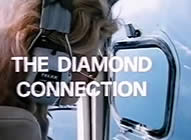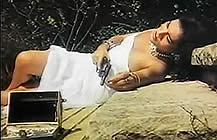 Also known as SOS: DIAMANTIA THANSIMO KYNIGI [SOS: Diamonds Deadly Hunting]

director: Sergio Begonzelli
starring: Barbara Bouchet · William Berger · Gordon Mitchell · Jack Brown · Ben Lawrence · Oya Winter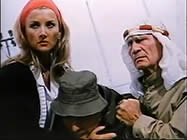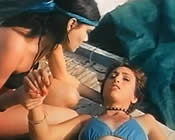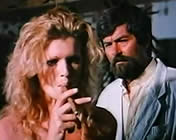 Crashed and sunken in the depths of a murky sea, a passenger plane had a very special package... a briefcase full of diamonds. These illegally acquired and transported diamonds become an irresistible challenge to a few gangs of master thieves. They will do anything - kill, deceive, cheat - to capture the diamonds for themselves.
It's always been a mystery how director Sergio Bergonzelli managed to make such a crisp, color-popping film on his meager budgets. But (as evidenced from the images on this page) his unique movies speak for themselves. He helmed 28 projects between 1960-1990, beginning his career - like so many other cult directors - with Spaghetti Westerns but by the end of the sixties he had diverted to youth-movement thrillers. Often his movies would embrace elements of the counter-culture (CRISTIANA SCANDALOUS COED and the nunsploitation OUR LADY OF LUST are perfect examples of this). Sometimes for his erotic films - like JOY - he would use the alias Serge Bergon. Mr Bergonzelli retired from the movie business shortly after BLOOD DELIRIUM when his health began to fail. He died from a heart attack in September 2002. Sergio was 78.
This was Barbara Bouchet's final starring role before turning to sporadic work in European television.
She started her own production company in 1985 and launched her own line of fitness books and videos. She also opened a health club in Rome. Today, Barbara stars in the Italian TV series Ho Sposato Uno Sbirro (Married To A Cop).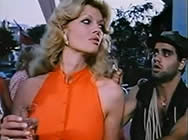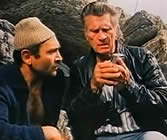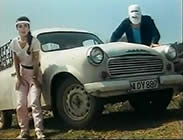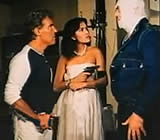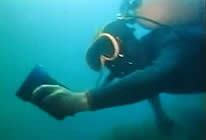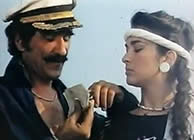 An Italian film in English language with nonremovable Greek subtitles; fullscreen format (4:3), uncut (87 minutes), DVD encoded for ALL REGION NTSC WORLD FORMAT; extras include original theatrical trailer.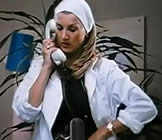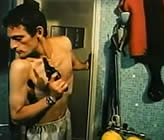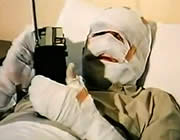 Violence/Nudity/Sexual Brutality
Recommended for Adult Audiences