Mega Rare Lorenzo Onorati film with Valentine Demi and Malu'
Shot Back-to-Back with 'Rose Blu Light,' but a Totally Different Production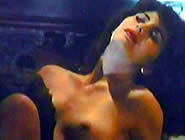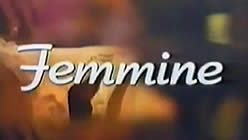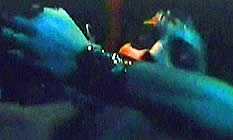 Original Italian title: FEMMINE [Females]

director: Lorenzo Onorati (as Lawrence Webber)
starring: Valentine Demy · Malu · Baby Pozzi · Carmel · Angel Frank · Allistar Gaspin · Aldo Sanbrell · Paolo Ramboli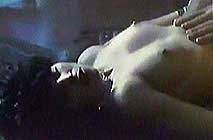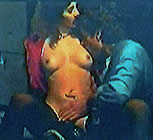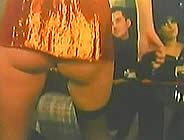 This film is starkly opposite of Lorenzo Onorati's other carefree Lambata production, ROSE BLU LIGHT. Essentially, the same cast participates in a dark - even perverse - story of desperate relationships and passionate conciliation. This time, Valentine Demy takes the lead role as Camilla Togandi, one of three sisters who were dramatically effected by the collapse of the family fortune. While she tries to maintain her stature through a renewed relationship with her ex-husband, her sister Marcella has started a tense union with a rich older man and her younger sister, Carla, has fallen prey to gangsters in the pornography racket.
Shot in tandem to ROSE BLU LIGHT, this film could not be more different. Here, director Onorati creates a world of cruel despair and erotic desperation. Valentine Demy - usually playing endearing yet less complicated roles (i.e., Joe D'Amato's HOT VOODOO AFTERNOON, Mario Gariazzo's INTRIGUE OF LOVE, et al) - has the opportunity to shine here.
This film is exceptionally rare. The Internet Movie Data Base (IMDB) does not recognize it at all, instead erroneously listing it as an alternative title for the aforementioned ROSE BLU LIGHT which it definitely is not.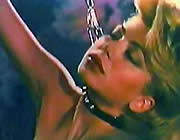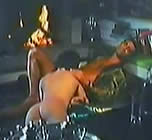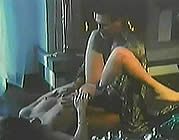 An Italian film with English subtitles; fullscreen format (4:3), uncut (72 minutes), DVD encoded for ALL REGION NTSC WORLD FORMAT; extras include selected theatrical trailers.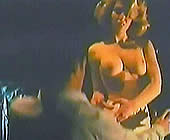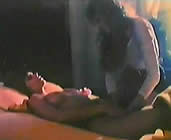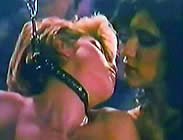 Violence/Nudity/Strong Sexual Situations/Lesbianism/Bondage
Recommended for Adult Audiences only