Chiu Kang Chien's Unconventional Erotic Fantasy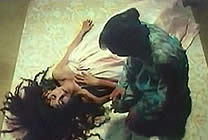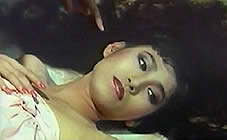 Original Chinese Title: TANG CHAO QI LI NAN [Tang Dynasty Beautiful Male]

director: Chiu Kang Chien (Kang Chien Chiu)
starring: Pat Ha Man Jik · Chang Shih · Miao Tien · Chang Kuo-Chu · Chi Ping Chang · Emily Chang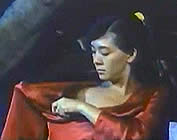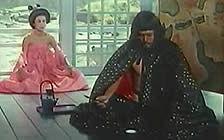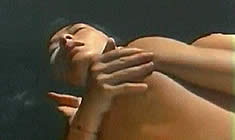 A visually stunning yet wildly erratic film that tells the story of a naive virgin boy named Tsuei Chun Nan who accompanies a troupe of vagabonds on their journey to Luoyang, the capitol of the Tang Dynasty. Along the way, they have unusual adventures in various monasteries(where they learn, among other things, the unhappy plight of the emperor's eunuchs) and young Tsuei's vision of sexuality becomes rather unconventional as he becomes more comfortable with his companion Kuo Feng Lo.

This is an uneven erotic fantasy that refuses to follow conventional rules of narration. Director Chiu Kang Chien (sometimes using the pseudonym Peggy Chiu) was primarily a scriptwriter for Shaw Bros Studios, penning 40+ movies in the '70 and '80s. He directed only three films with limited success. He is also featured in this project as the Eunuch priest. Mr Chiu Kang Chien died in November 2013 at the age of 73.
A Hong Kong film, with English/Chinese subtitles; widescreen format, fully uncut (101 minutes),
DVD encoded for ALL REGION NTSC WORLD FORMAT; extras include selected theatrical trailers.