A Bounty Hunter helps Villagers fight against Zombies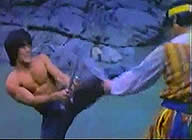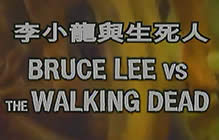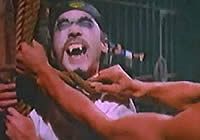 Original Chinese title: SI WANG JIE XIAN
also known as ZOMBIE LINE OF DEATH and BRUCE LEE VS FRANKENSTEIN

director: Li Fei-Meng
starring: Lung Tang · Kang Kai · Hou Yi · Chen Hsin · Chen Kuang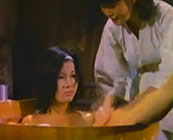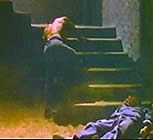 Bruce Lee is still the greatest icon of martial arts cinema and a key figure in modern pop culture. However, he died in the summer of 1973, so - regardless of the title - he is NOT in this movie. Rather, Taiwanese fighter Lung Tang does his best Bruce Lee imitation as he plays a bounty hunter journeying into the wilderness in search of an escaped bad guy. Very soon, he discovers the village is overrun with flesh-eating zombies. However, further investigation reveals that the female town boss (played by Hou Yi) is using fake zombies to keep the people in line. Things become complicated when real zombies are resurrected and threaten the community.
Filmmaker Li Fei-Meng only helmed three movies. After this one he continued the supernatural motif for Ghost Boxer but failed to grab much attention for the effort. He turned briefly to scriptwriting for the Fu Dao Film Company in Taiwan before retiring from show business in 1982.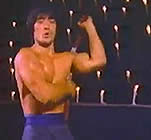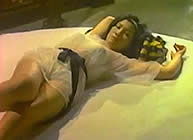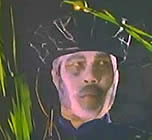 A Taiwanese film with English subtitles; fullscreen format (4:3), uncut (84 minutes), DVD encoded for ALL REGION NTSC WORLD FORMAT; extras include selected theatrical trailers.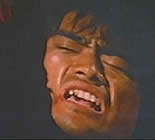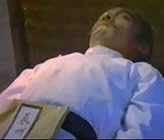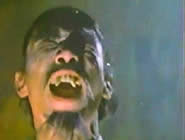 Graphic Violence/Sexual Themes
Recommended For Adult Audiences