The Notorious Second 'Illegal' Film from Chaiyo Studios
Mega Rare Adult Version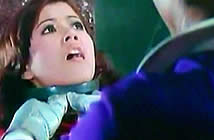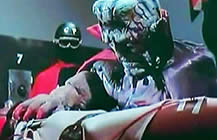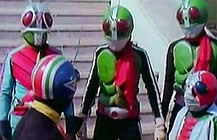 Original Thai Title: HANUMAN POB HAR AIMODDAENG [Hanuman vs 5 Kamen Riders]
also known as RED ANTS VERSUS KING DARK

director: Sompote Sands (Sompote "Sands" Saengduenchai)
starring: Kan Booncho · Akiji Kobayashi · Tanyarat Lohanan · Yodchai Meksuwan · Pipop Pupinyo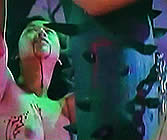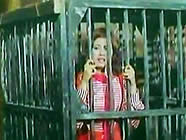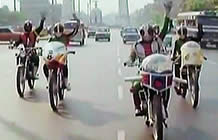 First, director Sompote Sands stole Ultraman characters (from Japan's Tsburaya Studios) for his Thai production of HANUMAN VS 7 ULTRAMANS. That lawsuit continues today. A year later, he took Kamen Rider characters from Toei Studios and made this totally outrageous film which - while seemingly aimed at a youth market - also includes nudity, gore, bondage, plus a villain that craves human blood to survive (not to mention the glaring copyright violation). This is the movie that shouldn't exist.

The plot deals with monster-villain King Dark's insane quest for blood as he bellows for his ski-masked henchmen to find some young women and siphon their fluids. Director Sands also introduces the Kamen Riders (on a mission to save young people from lake monsters) and the Hindu god Hanuman who takes brutal revenge against three thieves. The thieves end up in Hell where they witness savage punishments (including naked adulteresses forced to climb spiked poles) before they are sent back to Earth to become new assistants to King Dark. The movie is a nonstop excursion into mayhem with endless fighting, multiple giants, flying motorbikes, pig and chicken headed-humans, exploding eggs, bloodsucking machines, kidnapped women... plus more.
A Thai film with English subtitles; fullscreen format, uncut Thai version (102 minutes),
DVD encoded for ALL REGION NTSC WORLD FORMAT; extras include theatrical trailer.